Skating for a cause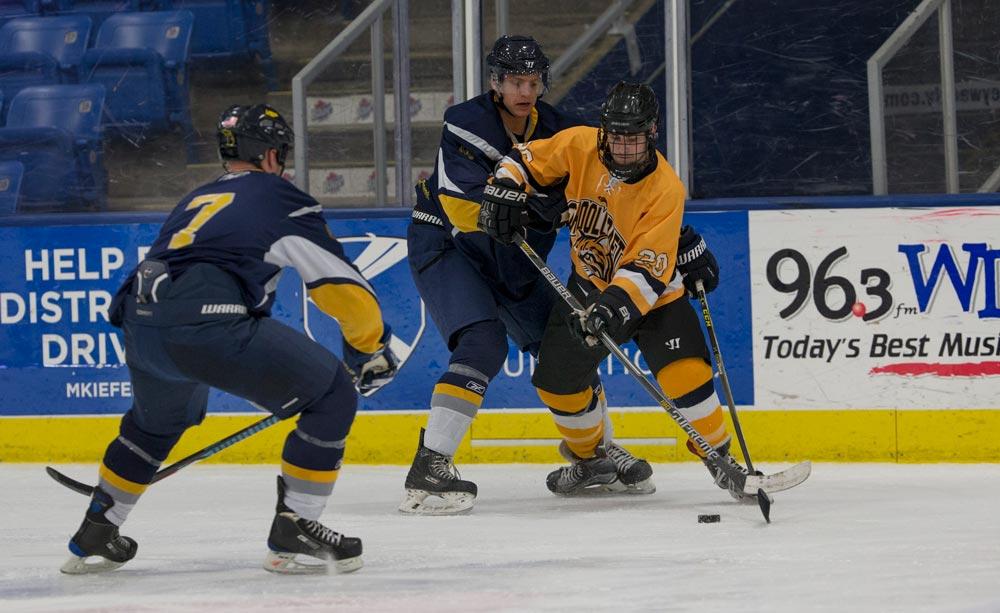 Charity hockey to benefit MSP Fallen Trooper Memorial Fund
By Kyle Proffitt, Sports Editor
It's cops versus cats when the Schoolcraft College Club Hockey team hits the ice against the Michigan State Police Hockey team on Saturday, April 13th at USA Hockey Arena in Plymouth.
Doors open at 6:00 p.m. with a ceremonial puck drop scheduled for 7:00 p.m. Tickets are $8 in advance and $10 at the door. Those interested in purchasing advanced tickets can call The Student Activities Office at 734-462-4422.
The purpose of this charity fundraiser is to raise funds for the MSP Fallen Trooper Memorial and Trooper Assistance fund supporting troopers and their families who are injured or killed in the line of duty.
This is the third annual game and was implemented by a former Schoolcraft hockey captain, Andrew Lindsay who currently a Michigan State Trooper at the Hart Post.
"Fans can't beat this price while having a great night out with friends and family, in which they're donating to a great cause," said Schoolcraft head coach Rob Lindsay.
Even though the Ocelots lost 5-4 last year, the fundraiser game managed to bring in $3600 in funds for the MSP Fallen Trooper Memorial Fund. In 2017, an estimated $6,500 was raised.
All are encouraged to attend this cause. USA Hockey Arena is located at 14900 Beck Road in Plymouth.