Darkness behind the lights and glamour
Post Malone shows emotional views in "Hollywood Bleeding"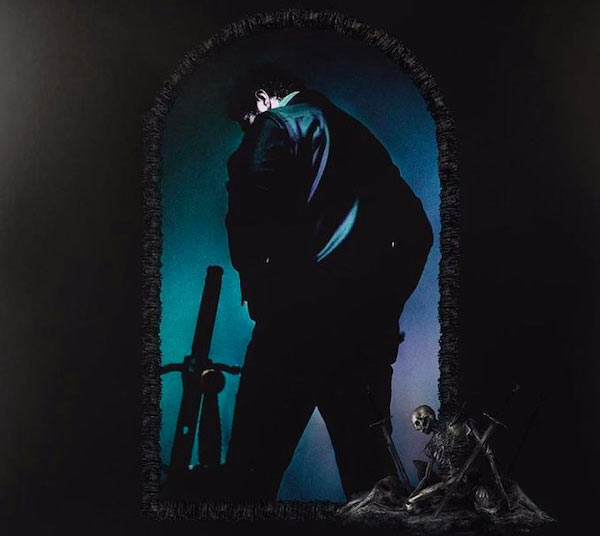 9/10
From his first breakout smash hit White Iverson, to his debut album "Stoney" to touring/opening for superstar Justin Bieber, Austin Richard Post, aka Post Malone, has forged a path of his own to becoming a superstar. After the release of his 2018 sophomore album "Beerbongs & Bentleys," lyricist/vocalist Post Malone is back with his third studio LP and arguably his best project to date, "Hollywood's Bleeding."
Unlike any other artist of today's generation, what makes Post Malone stand out from the competition comes from, not just being able to blend in with his peers sonically, but rather his innate ability to combine/utilize different genres within his music.
If one were to try label Post Malone's music, there wouldn't be just one.
Post Malone isn't just rap, pop, rock or country – he's all of the above, and "Hollywood's Bleeding" proves and supplies listeners with experience as such.
Compared to his previous projects "Stoney" and "Beerbongs & Bentleys," "Hollywood's Bleeding" finds Post Malone in a more emotional/darker state, which is matched along with usual musical cadence. On the opening track "Hollywood's Bleeding" Post Malone is in a state of reflection, where he is talking about how toxic the Hollywood lifestyle can be. He even goes as far to even comparing the lifestyle to that of a vampire and how it can "suck the blood" of out oneself, meaning that it can drain the life out of you. This can even be interpolated to as how people who live in Hollywood feed on the lives of other individuals especially on those with rather popular/wealthy status in the Hollywood/media industry.
The intro to the album completely sets the tone for the entirety of the album. With songs like "Saint-Tropez" and "Enemies feat DaBaby" discussing topics such as the lavish lifestyle Post Malone is living (Saint-Tropez); while on "Enemies" raps/sings over a trap beat introspectively discussing how his fame and fortune has affected his relationships. The Chorus simple speaks for itself."Used to have friends now I have enemies; Used keep em close now they dead to me."
Throughout the album he speaks about the different relationships he's been through, and how he has been affected by them.
"Hollywood's Bleeding" boasts an impressive list of star-studded features all of which range from different genres in music, helping complete and showcase Post Malone's talent. "Die for Me" feat. Future and Halsey, "Take What You Want" feat. Ozzie Osbourne and Travis Scott, "On the Road" feat. Meek Mill and Lil Baby plus more, all add value and are not wasted whatsoever.
"Hollywood's Bleeding" is a project that not only showcases Young Stoney's skills as a hip-hop artist or pop artist, but just as an artist period, all while delivering and showcasing a rather more emotional side that hasn't been heard from Post Malone before."
Overall, "Hollywood's Bleeding" is a project that blends rap, trap, country and rock all together tastefully without trying too hard, while Post Malone does what he does best, making every song sound like a potential hit.