Soup for a cause
Annual Empty Bowl Luncheon, Dec. 9, to support college food pantry
Get out of the cold and enjoy some warm soup for a good cause at Schoolcraft's Empty Bowl Luncheon Dec. 9 from 11 a.m. to 2 p.m. in the Wilson Room located in the VisTaTech Center.
Attendees can purchase a hand-crafted ceramic bowl donated by Schoolcraft's ceramic students. Along with their purchase they will receive a bowl of hearty soup donated by Food Service and bread donated by the Culinary Arts department. If you do not wish to purchase a ceramic bowl you may purchase a bowl of soup for a donation of $5.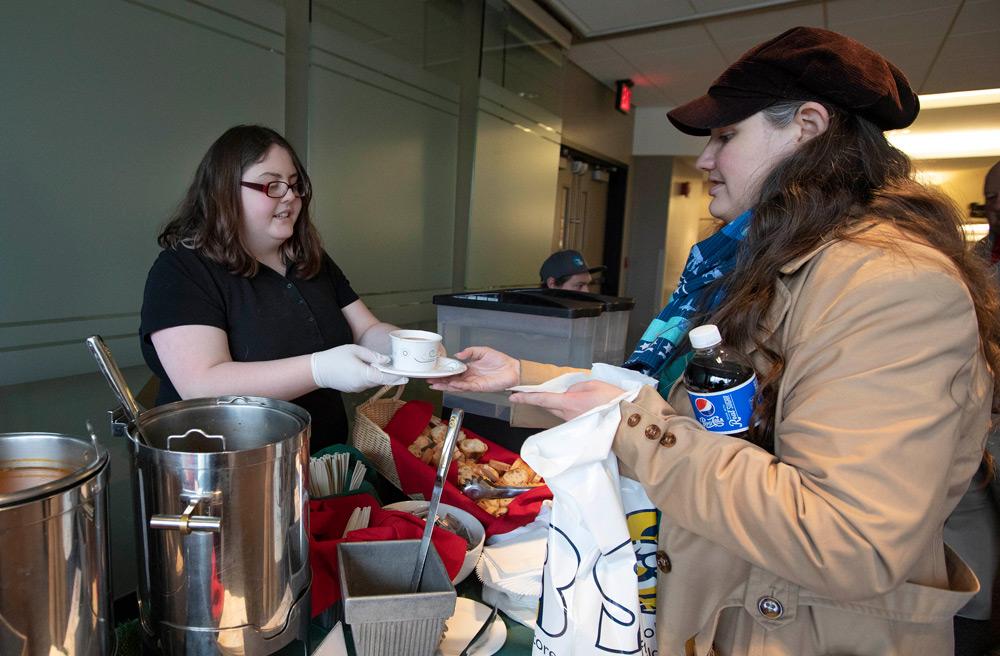 Proceeds from this event go directly to the Schoolcraft Food Pantry which works to fight hunger and food insecurity on both Livonia and Garden City campuses.
"It's for a good cause. 100 percent of the proceeds go to replenishing the pantry and keeping it going," said Director of Student Activities, Todd Stowell.
Those who are unable to attend the event but would still like to help the pantry can donate non-perishable goods at the Student Activities Office.
For more information about this event or the Food Pantry, please contact the Student Activities Office at 734-462-4422.