News Briefs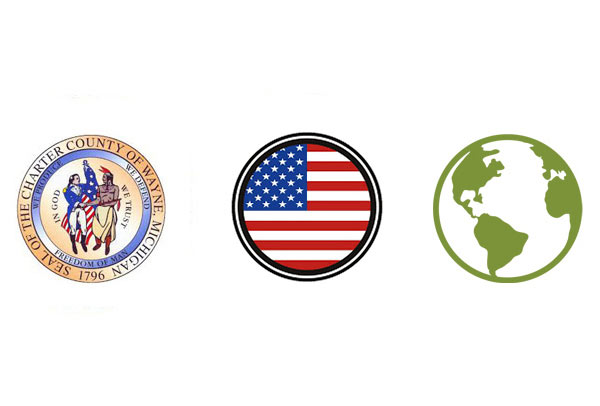 LOCAL
Two Detroit-Area Venues Named Top Concert Venues in the U.S.
Several of Detroit's own venues are scoring high in ticket sales and overall satisfaction. According to data released by Pollstar, a trade publication, DTE (formerly known as "Pine Knob") was named the #1 amphitheater in the U.S., Little Caesars Arena was named the #2 U.S. concert arena for 2019 and the Fox Theatre was named #6 for ticket sales.
According to mLive.com, "Pollstar's 2019 year-end rankings covers dates reported by tours and promoters from Nov. 22, 2018, through Nov. 20, 2019."
NATION
Trump Impeached
On Wednesday, Dec. 18, 2019, Donald Trump, 45th President of the United States, became the third U.S. President to be impeached by the U.S. House of Representatives on charges of abuse of power and obstruction of Congress. The votes on impeachment ended the U.S. House's months-long inquiry into whether Trump illicitly pressured Ukraine to conduct investigations which would benefit him politically, culminating in a phone call to Ukrainian president Volodymyr Zelensky on July 25, 2019. By Aug. 12, a whistleblower was made and the scandal received the public's full attention by Sept. 25.
The House passed an article on Abuse of Power 230 to 197 and one on Obstruction of Congress 229 to 198. Though both articles passing means that Trump is impeached, he cannot be removed from office unless the U.S. Senate makes this decision. The impeachment trial in the Senate is scheduled to begin in January 2020.
GLOBAL
War with Iran?
Following the withdrawal from the nuclear agreement with Iran and the imposition of heavier sanctions than in years past, the U.S. is now in the midst of another conflict in the Middle East thanks to an attack by Iran on a U.S. embassy in Baghdad. Though President Trump and Ayatollah Khamenei of Iran both have threatened each other, promising crushing defeat if the sides come into armed conflict, Secretary of State Mike Pompeo and representatives from Tehran have stated that neither side is interested in reaching such extremes.
Tensions are currently escalating and the death of Gen. Soleimani has led to Supreme Leader Ayatollah Ali Khamenei issuing a statement that called for three days of public mourning with retaliation to follow.