Rising S.T.A.R.S.
Mentoring program helps first-generation college students
First-year students, particularly those who are the first in their families to go to college, have been given a gift courtesy of Academic Success Coaches Dr. Carmen Wilson and professor Ali Pavlicek. This gift is the Scholars Taking Off Academically & Rising to Success (S.T.A.R.S.) Mentoring Program.
Designed to support a new student's transition from high school to college, S.T.A.R.S.'s goals are academic and personal enrichment, developing career and transfer ready skills, building a social network (and) transformational learning experiences within a robust and all-inclusive program.
S.T.A.R.S. is accomplishing this by helping first-generation students navigate through college, know their resources on campus and equip them with life skills that will serve them during and after college while a positive impact. Coaches will help students with their challenges and life outside of campus while also challenging them to listen, participate and be risk-takers, advising them on topics such as career exploration, picking a major or program, course selection and transfer planning to a university.
While they're here at Schoolcraft, students get access to resources from Learning Support Services like peer tutoring and writing support, workshops to prepare them for exams and skills coaching in whatever they're struggling with academically.
"We want to find a way of embracing everybody," said Dr. Wilson. "These students may not have the requisite knowledge that other folks who had parents or siblings that have attended college did. That was the emphasis for creating S.T.A.R.S."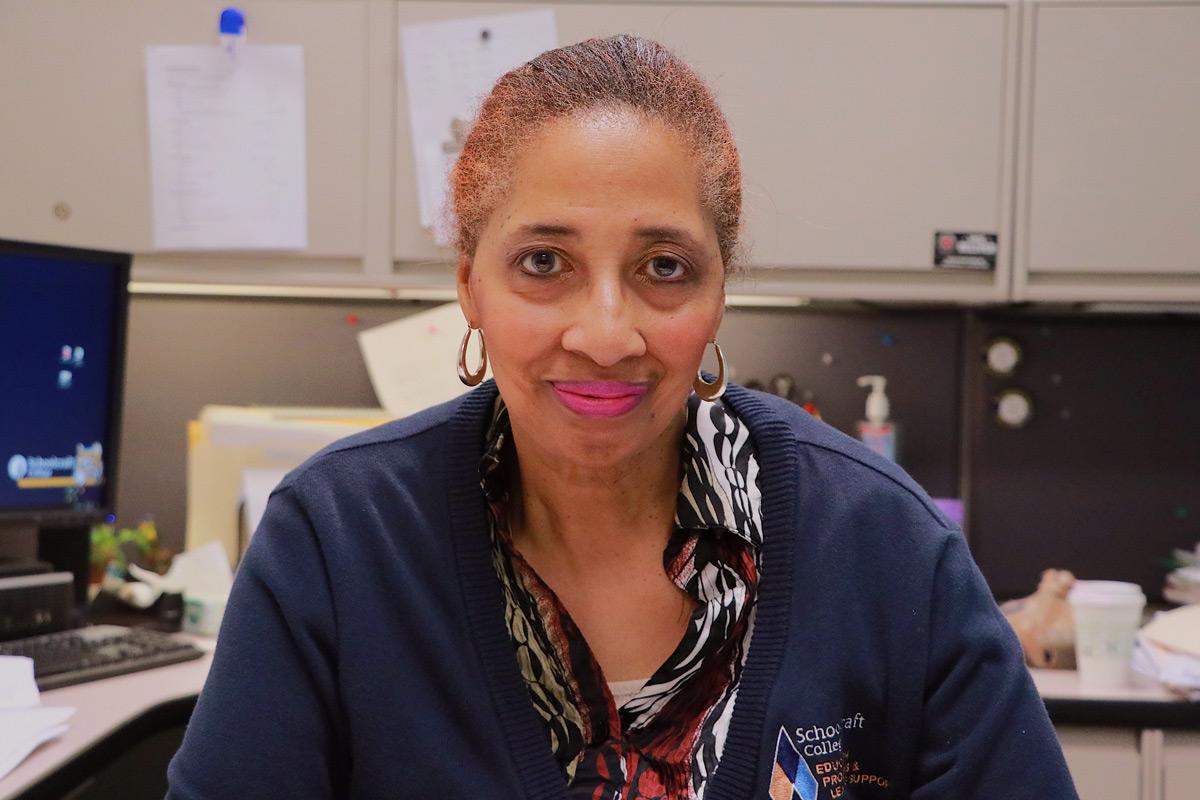 Students are formed according to the program's four pillars: Service Learning, Social Engagement, Academic Success and Leadership Development, each pillar covering different topics each semester.
Leadership is given extra consideration, as it is each student's traits as a leader which earned their acceptance into the program. After they engage in the year's leadership opportunities and develop their skills, students will have the opportunity to become a peer mentor when they finish their first year in S.T.A.R.S.
Once accepted into the program, students must commit to S.T.A.R.S.' expectations and program requirements. They must agree to a full year's commitment, maintain a GPA of 2.0 or above, complete CAB 201 over the summer before their first semester, attend the program's Family and Friends Orientation, attend kick-off meetings and closing celebrations at the start and end of each semester, attend five group activities each semester and uphold the student code of conduct.
Key to each student's success is their relationship with their academic advisor, with whom they'll develop an Academic Success plan and update it over the course of both semesters. Students will be required to attend biweekly check-ins with their Academic Success Coach and respond to communications with them, complete two Service-Learning Friday events in both the fall and winter semester as well as complete Academic Advising sessions for the summer, fall and winter semesters.
For more information about the S.T.A.R.S. program, please contact Melissa Schultz, Associate Dean of Retention and Student Services at 734–462–4534 or email [email protected].
Photo courtesy of Schoolcraft College