Ocelots, State Troopers team up for a good cause
Fourth annual benefit hockey game set for March 7
Schoolcraft Hockey team general manager Rob Lindsay loves to win, but who doesn't? What's better than winning?
Giving back.
Lindsay and his hockey team are preparing to take on the Michigan State Police Hockey Club as they host the fourth annual benefit game taking place March 7 at 7 p.m. at USA Hockey Arena in Plymouth. Proceeds raised will support fallen troops or troops injured in the line of duty, raising money for the Michigan State Trooper Assistance Fund (MSTAF) which sends the fund to the families of the troopers so that their families receive their due support.
This event started in 2016 with Lindsay's son, Andrew, who played for Schoolcraft at the time while his brother Robert Lindsay Jr. played for MSP.
Now, Andrew is a State Trooper with his brother and both will be playing for the other side against Schoolcraft.


Andrew Lindsay played 2016- 2017 for Schoolcraft before leaving to join the MSP academy and then became a trooper in November 2017.
For the past three years, the event have raised over $10,000 overall for families of fallen troopers. Schoolcraft team captain Luke Kaledas, is excited for the occasion. "It'll be a good opportunity for us to continue to work well together while competing against a skilled Michigan State Trooper team," comments Kaledas.
This game is open to the public and is a great cause for attendees to give back and enjoy some hockey.
USA Hockey Arena located at 14900 Beck Road in Plymouth. Doors open at 6 p.m. and puck drop is at 7 p.m. Tickets are $8 in advance or $10 at the gate; all proceeds will go to benefit the MSP Fallen Trooper Memorial Fund.
For advance tickets, visit http://bit.ly/SCHockeyBenefit19 or contact the Student Activities Office at 734-462-4422.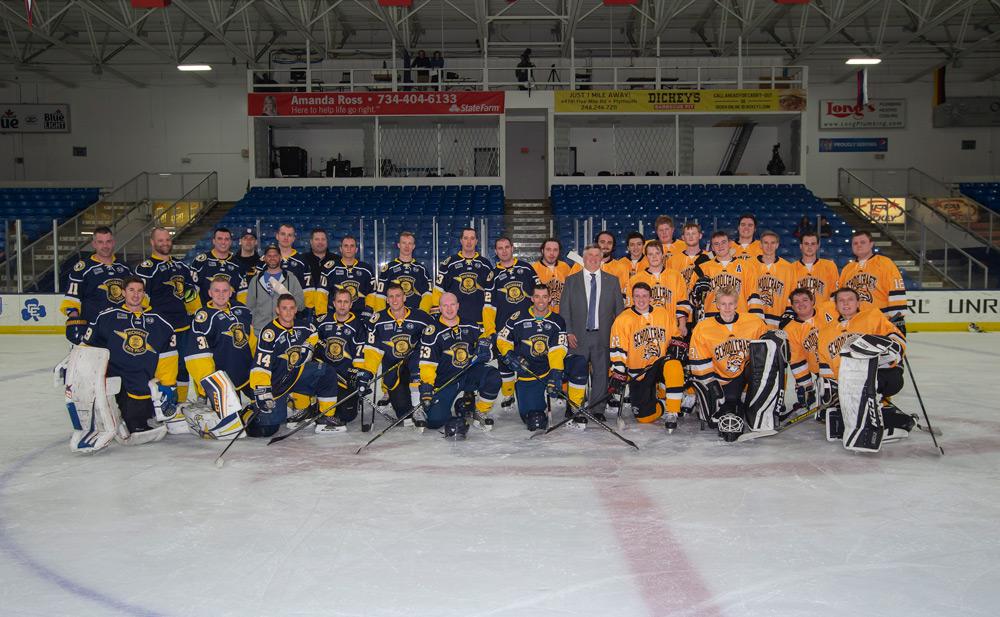 By Antoine Marshall (Staff Writer) & Josiah Thomas (News Editor)
Photos courtesy of Schoolcraft College