Sonic's individuality speeds into theaters
Ben Schwartz accelerates his new role as Sonic The Hedgehog
"Sonic the Hedgehog' is a movie adaptation of the popular and long-running video game franchise. The movie is not in any game timeline and is its own universe. It follows Sonic as Dr. Robotnik and the U.S. Government's attempt to detain him for shutting down the power to a small town.
The setup and music choices in the first 20 minutes are simple but effective. For example, the use of 'Don't Stop Me Now' by Queen. This provided a setup for Sonic's speed and power while maintaining the lightheartedness of the film. In addition, the humor of the film is based around the idea of balanced, lightheaded irony.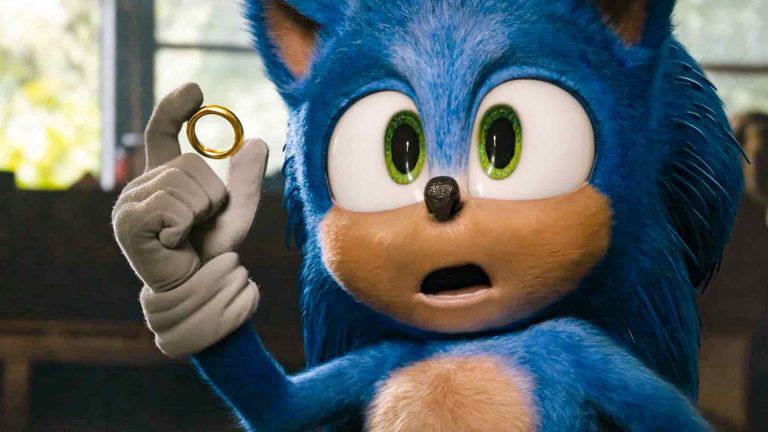 A theme throughout the entire movie is to be oneself. Sonic, while epic in his skills and his speed, is reminded he's the only one of his kind. In the end, that's OK because he is what he believes he is and as such, Sonic is treated as one of the residents. He's a normal kid who goes to school and has a family, leaving viewers with a feeling of warmth and a reminder that it is acceptable to be oneself.
The movie wasn't all warm and fuzzy though and had many pitfalls. For example, in 'your face product placement.' Placement should add to the story or character using it, not make the viewer annoyed. The MacBook product placement wasn't annoying, but rather normal since people use laptops. However, when a restaurant chain pays to be a part of the story that doesn't add to the value of the story nor character.
The story, while heartwarming, is a bit flat. Although it's not the movie's fault, the Sonic franchise is not known nor ever has been for its story, but they did the best they could with it and it shows.
Overall, 'Sonic the Hedgehog' is a worthwhile movie with its charm and while it has its issues, it's a lighthearted, fun, action comedy that should be seen at least once, even if it's only out of pure curiosity.