Sowing seeds
Student Activities plants vegetable garden to supply college food pantry
The Student Activities Office (SAO) planted their vegetable garden May 30 with hopes to provide the college's food pantry with fresh produce during the summer months. Where many gardeners this year will harvest their vegetables to stock their refrigerators, the SAO will be harvesting the vegetables to stock the fridge of individuals who face food insecurity.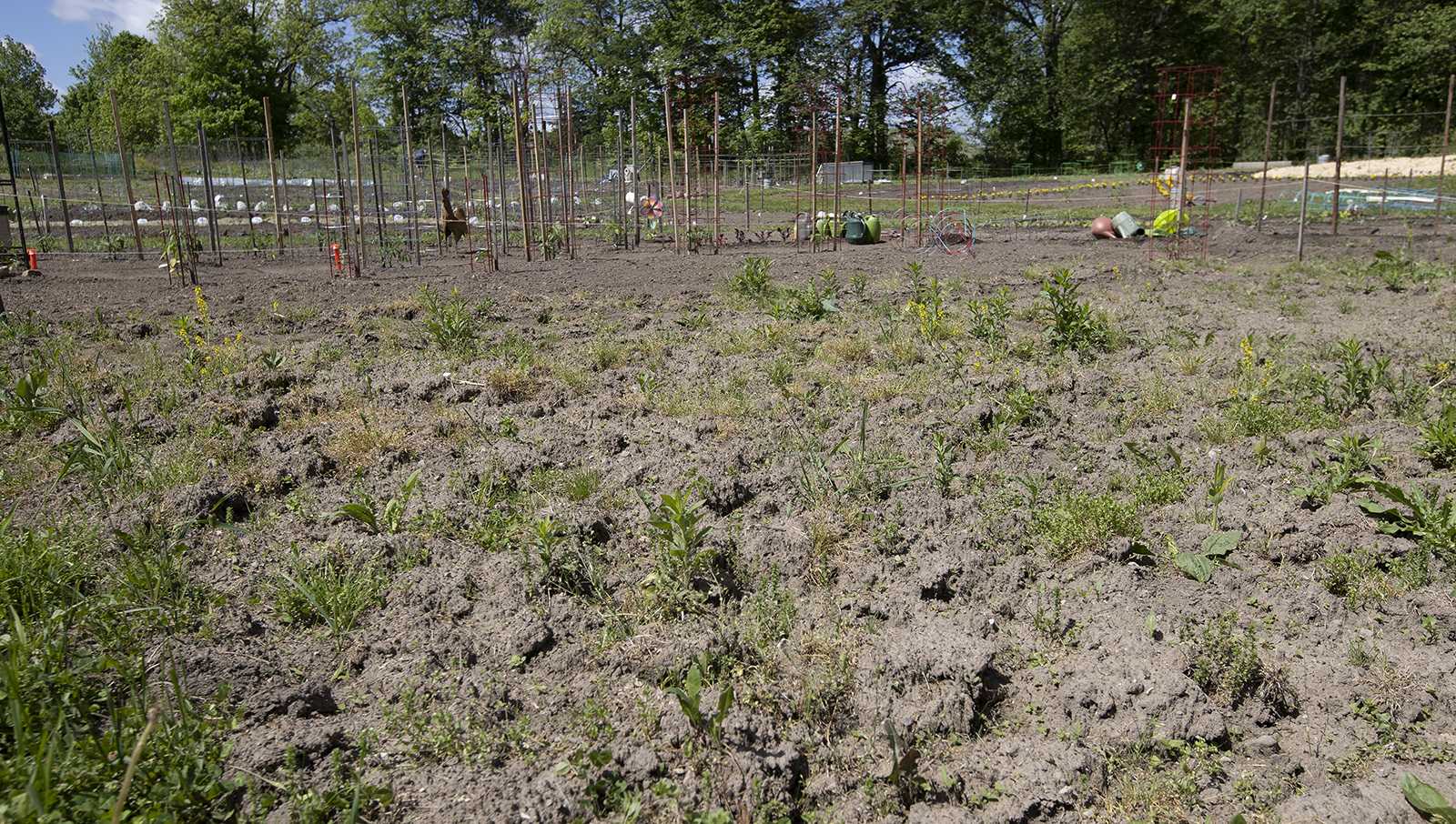 The garden plot, located in Northville's Thayer's park, was donated to Schoolcraft by Marjorine Banner as a token of appreciation for lending a hand with park cleanups in previous years. With 625 square feet allotted for gardening, the SAO was able to plant an array of vegetables ranging from several varieties of squash and beans, tomatoes, cucumbers and peas.
"We have had many discussions on how to help our students who could use some fresh food along with the food pantry service we offer," states Todd Stowell, the Director of Student Activities. "The plan is to try to raise some fresh veggies, but also rely on the kindness of others at Thayer's Park and elsewhere to provide food to our students who identify this need for their families."
In a few hours, the plot went from overgrown and weed-infested to a summer-ready vegetable garden with the help from a small group of volunteers.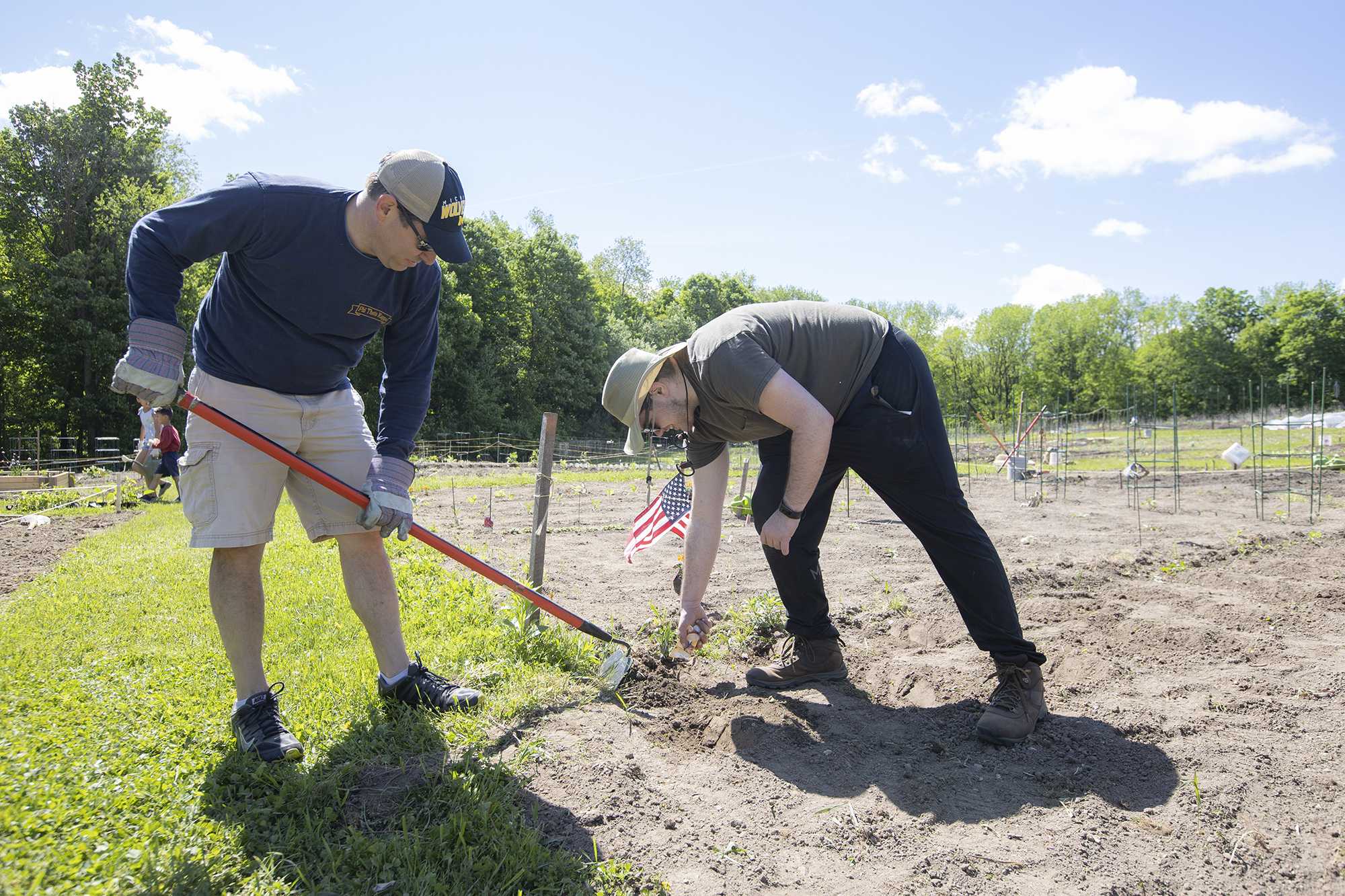 The garden will be passed along to the SAO clubs to maintain as the fresh vegetables continue to grow and be harvested for the students who use the Food Pantry.
The Student Food Pantry will reopen at a later date when college administration approves a plan for reopening our services to keep all safe.
If you would like to donate items to the food pantry, please contact the Student Activities Office at
[email protected] or call 734-462-4422 to schedule a drop-off time.