Best practices
Community policing presentation to take place June 25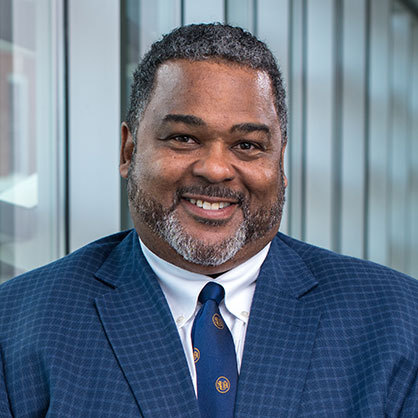 If you missed Dr. Boyd's Presentation on Best Practices for Community Policing you can view the entire presentation at the zoom link below.
Password: 1d!19wuV
_________________________________________________________________________________________________________________________
In recent weeks, tensions between law enforcement and the communities they serve have been under tension. After the unfortunate deaths of several African-Americans by law enforcement, police reform has been on the lips of many across the country. This Thursday, June 25, at 7 p.m. a nationally recognized leader in police-community relations, Dr. Lorenzo Boyd, will be presenting on policing best practices.
The presentation, sponsored by Schoolcraft College's Diversity Committee and Michigan United Faith in Justice, will take place via Zoom and requires you to register for free before the event.
Please use the following link to register: eventbrite.com. An email will be sent to you where you can access all the information required to join the zoom conference.
Dr. Lorenzo Boyd currently serves as the Assistant Provost for Diversity & Inclusion, Director of the Center for Advanced Policing and Associate Professor at the University of New Haven. He served for 14 years in Suffolk County, Massachusetts, Sheriff's department. In his time in law enforcement, he has experience working in policing, corrections and the courts. Dr. Boyd has taken his experience from his time in the Sheriff's department and uses it to shape his approach to teaching, research and training future police officers. He is currently a nationally recognized leader in police-community relations and an authority on urban policing, diversity issues in criminal justice, race and crime, and the criminal justice systems.
With the current disconnect between the police and community, it is important to have an open dialogue with proven solutions. This presentation will help illuminate the ways the police can begin building trust and understanding with the communities they serve, while also reforming their current practices to fit the times.