Marvelous memorabilia
Marvel exhibit at the Henry Ford Museum showcases cinematic and comic-based artifacts, art and interactive displays
In times such as the world is in, heroes have been a popular thing for people to look to in their uncertainty. Of those in the spotlight of heroism stand first responders and medical staff; heroes that, in an unplagued world, would be taken for granted. Such is the poetic timing of the opening of the "Marvel: Universe of Superheroes" exhibit at the Henry Ford Museum.
"[People are] finding heroes in others who might not wear a cape," says Kate Morland, the museum's exhibit manager, in an interview with the Detroit Free Press. Even the introductory film of the exhibit gives its viewers echoes of the pandemic, as it asks the audience to find the hero within themselves.
Among the largest exhibits to ever grace the Henry Ford Museum, coming in around 10,000-square-feet in size, the "Marvel: Universe of Heroes" exhibit is a grand celebration of Marvel Comics' four score history of cinema, television and publishing. This exhibition will delight fans of all ages with an unchallenged bounty of art pieces and artifacts, ranging from artwork from "The Amazing Spiderman" to movie props such as Thor's hammer.
Now do not worry, the Avengers are not the only super heroes being honored.
Nearly every comic book hero that can be thought of from the Marvel universe can be found on display here, from the X-men, Jessica Jones, Daredevil and Amulet. Also featured are interactive displays, some of them touch-free, like the "Become Iron Man" simulation, where users can see what it's like to fly around wearing Tony Stark's unmistakable armor.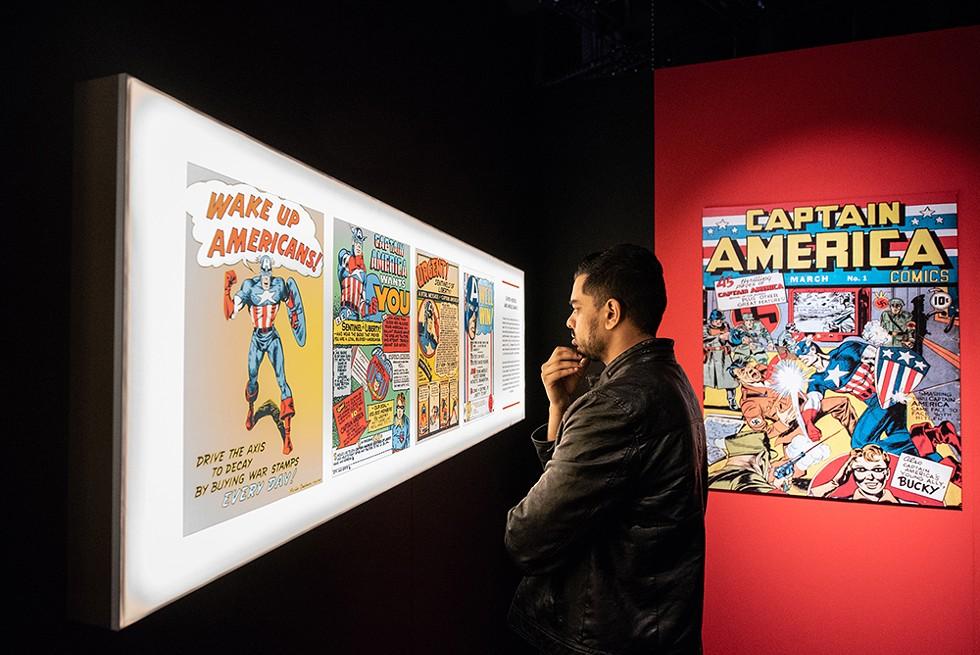 As with all events and gatherings, there are a number of precautions in place to keep everyone safe. There will be limited capacity indoors, and social distancing will be strongly encouraged. The exhibit space will be peppered with hand sanitizer stations, with all interactive screens being sanitized frequently. As per the growing norm, masks are mandated inside the museum.
You can find more about the exhibit here; it runs from now to Jan. 31, 2021. Exhibit hours are from 9:30 a.m. to – 5:30 p.m. on Thursdays through Sundays. Please note the exhibit will be closed Mondays through Wednesdays.
Ticket pricing varies from members to non-member. Children 4 and under can participate for free regardless of membership. Tickets are $10 for all members over the age of 4. Non-members tickets are $35 for adults, $32.50 for seniors (62+) and $28.73 for children (5-11).
The Henry Ford Museum is located at 20900 Oakwood Blvd, Dearborn, MI 48124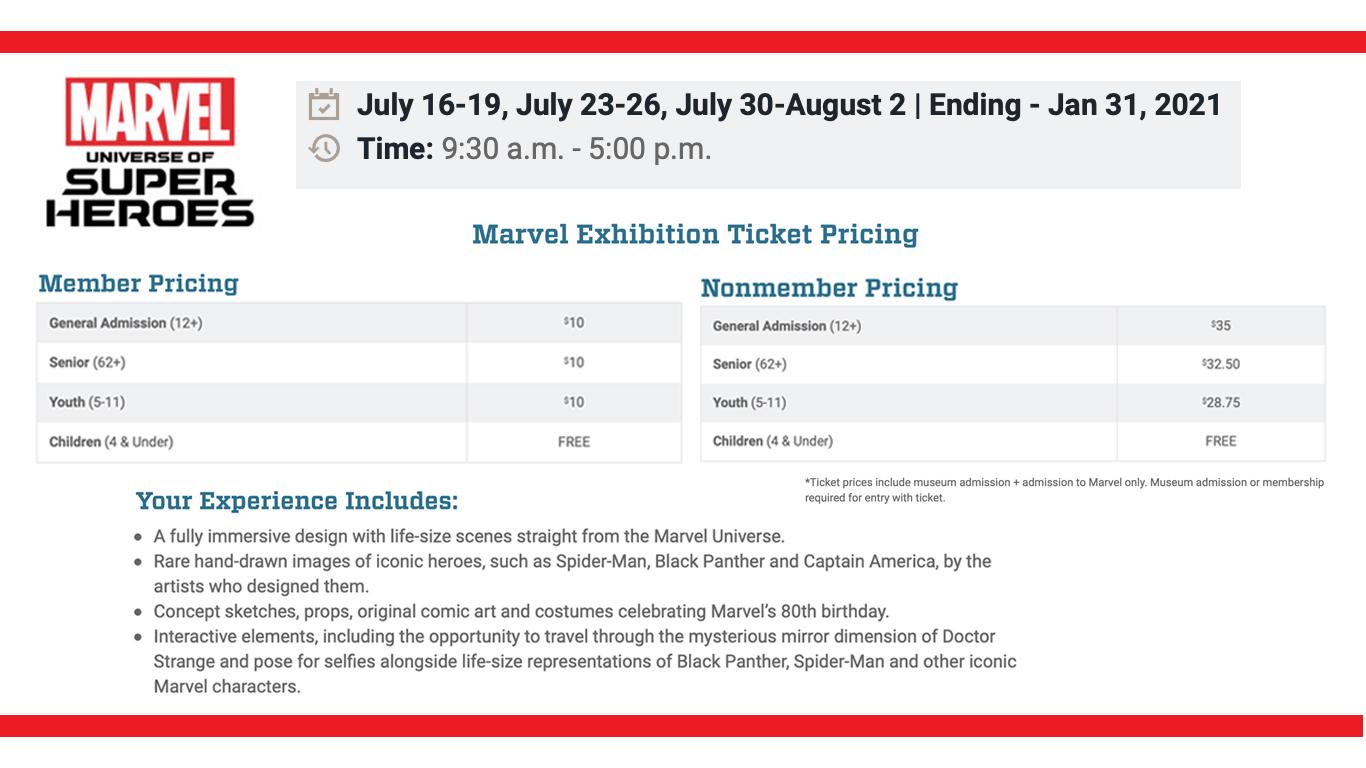 Photos courtesy of The Henry Ford