News Briefs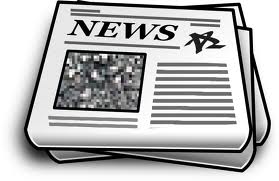 Compiled by Nick Rende
Online Media Specialist
Nearing Midnight
The Science and Security Board of the Bulletin of Atomic Scientists determined on Tuesday, Jan. 14, that the Doomsday Clock, a visual metaphor representing the earth's impending doom, is to remain at five minutes until midnight, the same as last year.
Every year, the board convenes to determine the likelihood of humanity's annihilation, weighing factors such as nuclear fallout, war, global warming, diseases, etc. The closer the minute hand is to '12,' the greater likelihood of a planet-wide catastrophe.
The clock was created in 1947 by the Bulletin of Atomic Scientists, originally intended to predict the same thing but using nuclear war as the only factor. It was set at 11:53. The closest the clock was to midnight was a six-year period from 1953 to 1959, when it was set to 11:58, or two minutes to midnight. The furthest it was has ever been from midnight was from 1991-1994, where the minute-hand was separated by a massive seventeen minutes. The only year since in which time was put back onto in the clock was 2010.
Death by old age … at 17
Many are mourning of the loss of inspirational teenager Sam Berns, who passed away at the age of 17. Cause of death? Old age.
Sam suffered from an incredibly rare genetic disorder (shared by roughly 200 others in the world) known as "progeria" which accelerates one's aging process.
According to an article written by Greg Botelho on CNN, New England Patriots' owner Robert Kraft intended Sam to be the team's honorary captain for their January 11th playoff game against the Indianapolis Colts. Botelho said this regarding Sam: "I loved Sam Berns and am richer for having known him. He was a special young man whose inspirational story and positive outlook on life touched my heart."
A memorial video about Sam was shown before the Patriots and Colts game to 70,000 fans, accompanied by a moment of silence, followed by one fan's shout of: "Do it for Sammy!"
According to Progeria's Research Foundation's website that, if desired, sentiments of sympathy or support are to be expressed #prfsam on Twitter, on the Foundation's Facebook page, or "directed to The Progeria Research Foundation at P.O. Box 3453, Peabody, MA 01961-3453."
Making it rain at the 2014 Winter Classic
The 2014 NHL Winter Classic held on Jan 1 set many records for the sport: largest attendance, TV ratings, etc. It also made quite the profit, grossing $20 million in profit. To put that in perspective, some of the most popular NHL teams, the Blackhawks, Maple Leafs, Canadians, and Rangers, generate only $2 million to $3 million each for one game. The 2012 Winter Classic generated $5 million in gross profit, according to a story on Sports Business Daily's website.
According to the same article, two-thirds of the 30 million dollar revenue from this year's Classic was selling over 105,000 tickets. The remainder came from merchandise sales.
Of the $10 million in costs to fund the Classic, three million was spent to rent out Michigan Stadium for three weeks.

*Featured image courtesy of Google Images.