Show me the money
Scholarships and financial planning workshop helps students learn how to get money and manage it wisely
By Daija Fordham, Journalism 107 Student Correspondent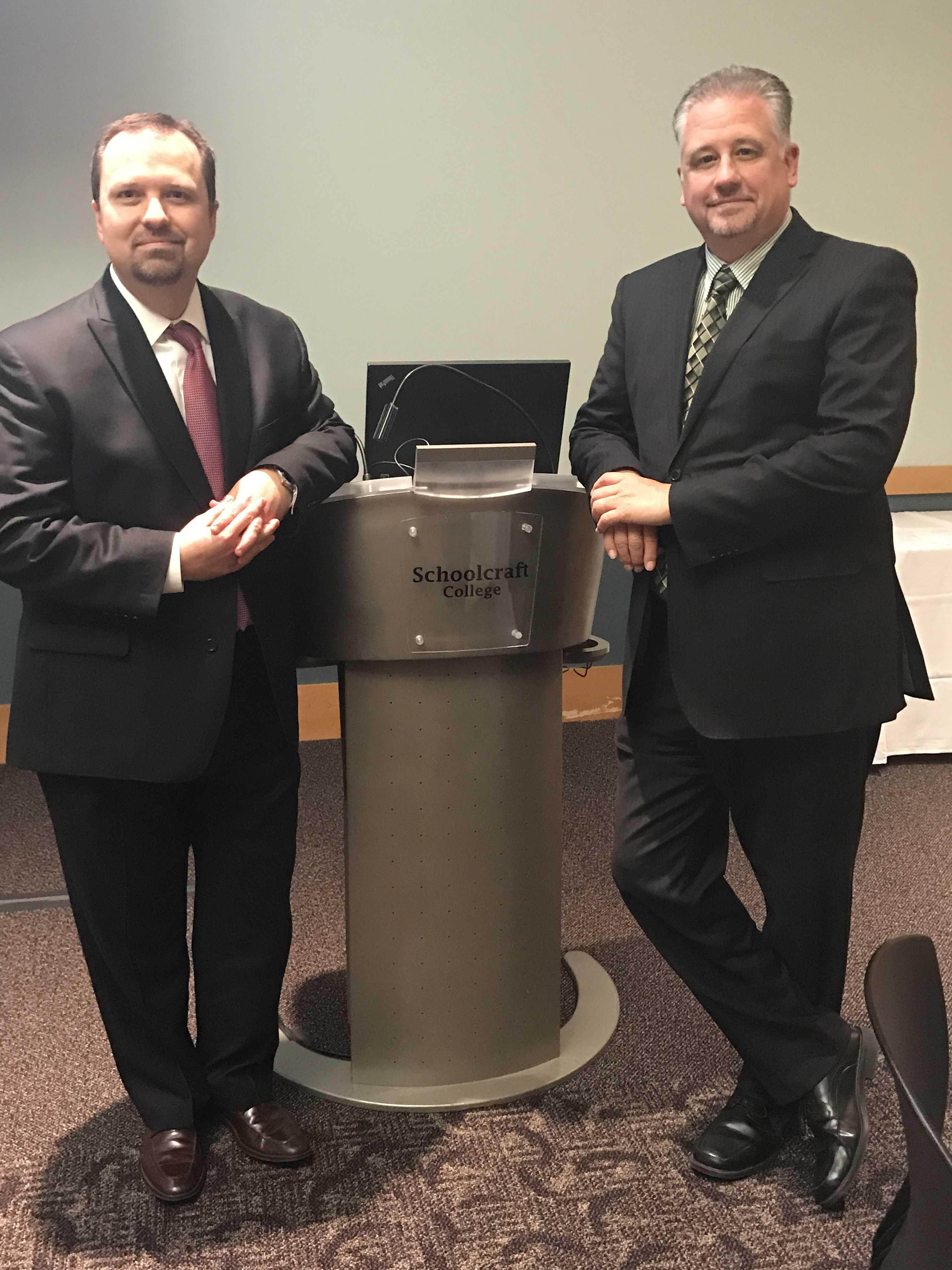 An interactive workshop of experts, alumni and students was held in the VisTaTech Center Thurs. Nov. 10 to help students learn about scholarships, financial planning and avoiding debt. Students learned how to prepare and plan their academic goals successfully.
Academic scholarships are a key way students can financially invest in their education and avoid debt. Schoolcraft offers a number of scholarships for current and transferring students. It is very important that students take advantage of these resources as it has helped hundreds of students in financial need. Not only is it important that students apply for these awards, but it's more important to be the best candidate for them.
Schoolcraft's Scholarship Coordinator, Mary Holaly, provided some key tips on what is expected when viewing an application and the requirements for applying and answering essay questions. The applicant's financial need, grade point average, and structure of the essay answers determine whether she's the best-fit candidate for the scholarship. Students most definitely need to make sure to complete the application in its entirety. The essay portion, which is normally checked after the application is examined first for blanks and incompletion, should be answered with a solid 4 to 6 sentences or with at least 300 words, said Holaly.  "Your wording and grammar are very important when applying for scholarships," she said. She advised to avoid using words or phrases such as "I struggle" and "hassle".
Once you have completed the application, check for all spelling and grammar errors. Before submission, it is best to have your writing reviewed by one of the Writing Fellows in the Learning Assistance Center (LAC), which is located inside the Bradner Library. As essay topics may vary for many applications, students may contact Holaly or Professor Deborah Taracuk for assistance if the content of their essay is too personal.
Experts from Ferhadson and Associates, a private wealth advisory practice of Ameriprise Financial Services, provided students with resources to help prioritize their debt. Financial advisors Tim Conselyea and Roger Folkema of Ferhadson & Associates, a private wealth advisory practice of Ameriprise Financial Services, Inc., state that budgeting and financial planning is a must. They recommend that students put their budgets in writing, in order of priority, so they can have a visual layout of all their income, liabilities and other miscellaneous expenses their money is going towards each month.
"Your education is your most important investment," said Conselyea. He advised students to "Optimize your money. Be financially disciplined and committed but pay yourself first" said Roger Folkema. He suggested you pay yourself more than you borrow.
In addition to great advice, Ferhadson & Associates provided great treats at the workshop. Students enjoyed mini sandwiches, sweets and beverages.
For more information about Schoolcraft College scholarships, contact Mary Holaly at 734-462-4518.