Spooky fun for everyone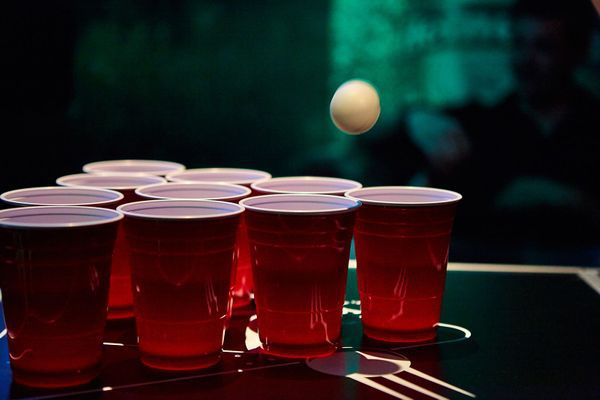 This Thursday, Oct. 17, the Student Activities Board (SAB) is hosting "Spooky Cup Pong" in the Lower Waterman, VisTaTech Center from 4 to 6 p.m. This event, is open to students, staff and faculty.
The rules are simple: Cups are arranged on a table, in a pyramid formation, and contestants take turns throwing a ball with the intent of landing in a cup. If the ball meets its target, cups are removed until none remain. The player who has the least number of cups left is the winner.
The main draw is a bracket for participants to compete against each other as the games become more challenging. Those interested in a challenge with fewer stakes will be able to engage in games on tables not tied to the bracket as well.
There will be plenty to do for those who aren't interested in the game itself.
Movies will be screened and snacks will be provided. Guests are encouraged to play, spectate, watch movies and mingle with others.
Spooky Cup Pong is marketed as a chance to network. There's never a bad time to meet potential new friends and this is the perfect opportunity.
"There will be so much to do," explained Allison Lee, President of the Student Activities Board. "This is our second year doing cup pong and we focused on improving organization. We'll have more tables available so more people can play."
This is event students won't want to miss out on.
For more information, contact the Student Activities Office at 734-462-4422.