Pajama party
Learning Support Services to host Time Management Strategies webinar
Having trouble managing your schedule? Consider attending the upcoming Pajama Time Management Strategies Webinar on Friday, June 19, from 2 to 3:30 p.m. to quell those fears.
Hosted by the Learning Support Services (LSS), the goal of this event is to discuss possible time management strategies for online and remote students. This type of schooling is a whole new realm for many unaware of the online world and it may take time for some to get used to the change. Through this medium, those worried about the switch to online will be able to ask questions in an interactive setting to learn effective methods for academic success.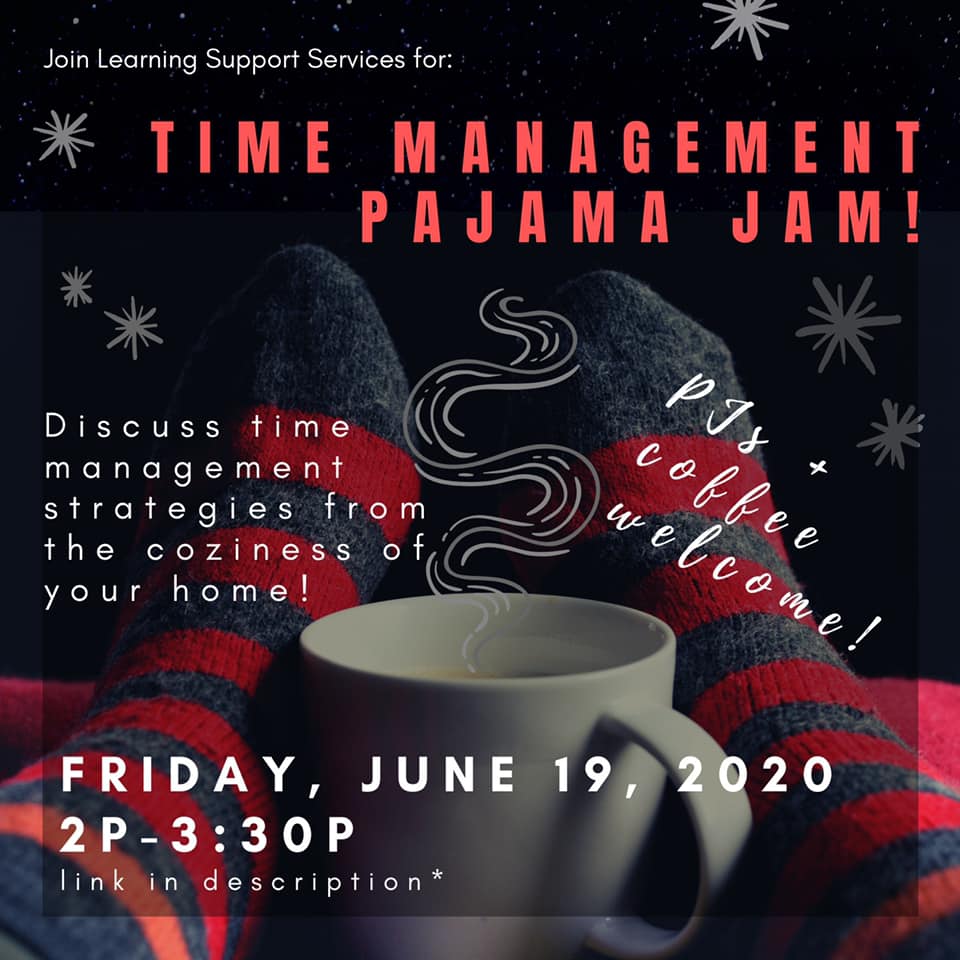 "If you are feeling overwhelmed by online learning, wishing you had more hours in the day or feeling stressed by everything you need to do, please attend our Time Management Strategies webinar," states Rachel Morrow, one of the event facilitators. "Learning time management can help you solve all of these problems. Facilitators will be dressed in pajamas and we encourage students that attend to dress in pajamas as well."
This webinar is the perfect place to learn effective skills to combat procrastination, like how to work a schedule optimally. Facilitators hope to show that there are many benefits to online learning, such as the ability to work and study on their own time. It's easy to be worried about the uncertainty of the upcoming school year, but it is vital to look at the positives as well.
To attend this event, please follow this link to Blackboard Collaborate within the stated event times: us.bbcollab.com/collab/ui/session/guest/7be2e0dc63314f0380a07d2923982022
For more information about this event, future webinars for academic success or further support, please contact the Learning Center (LC) at 734-462-4436 or email [email protected].