Mission accomplished
Fire and police academies complete training after COVID-19 setback
Nearly two months later then anticipated, the Schoolcraft police and fire academies finished their training July 2.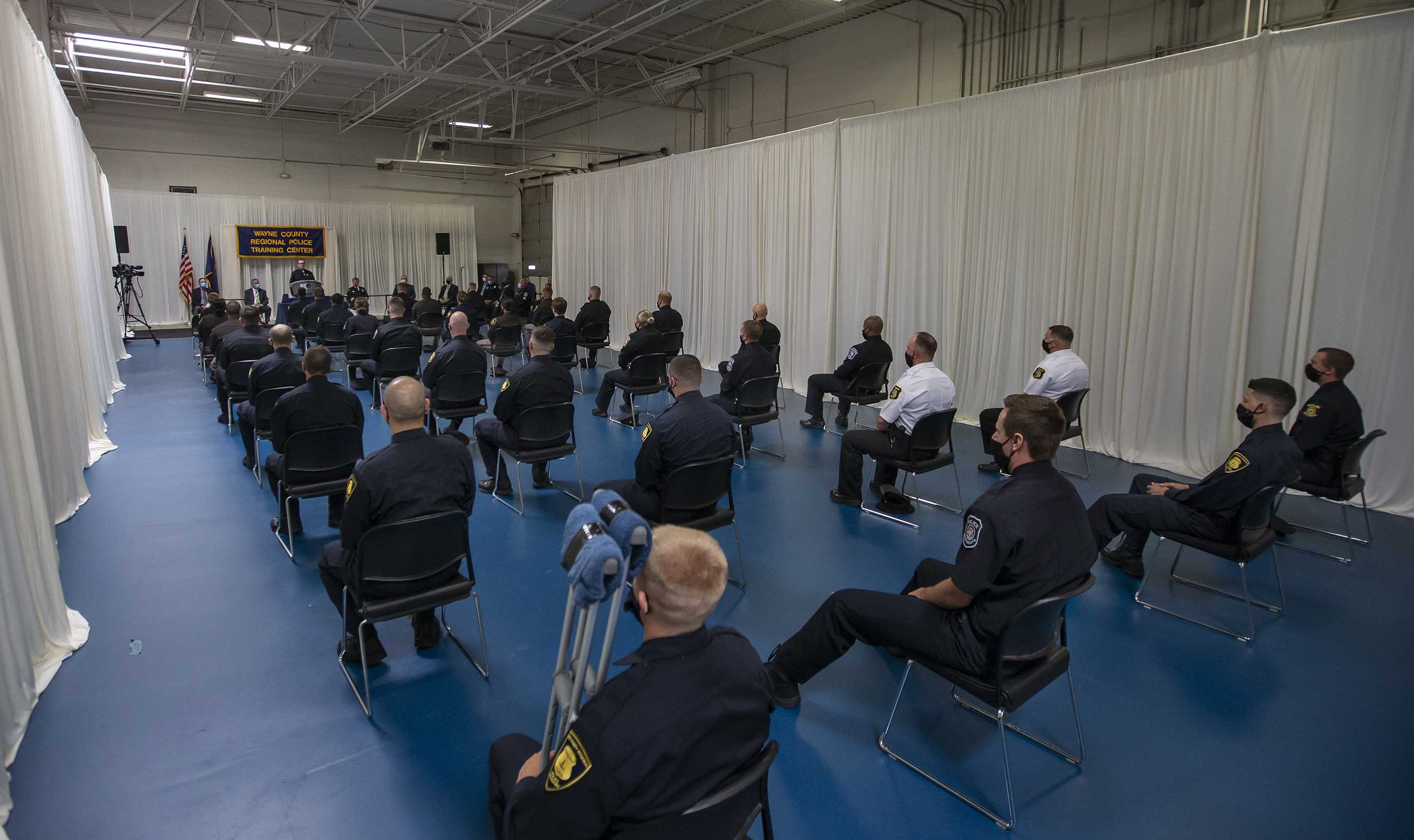 Like all courses, the academies were required to cease inperson operation in accordance with the stay-at-home order that came in late March. Both academies had to wait for clearance to resume on campus training.
"Before resuming the academy training, a meeting was held with the risk management team of the college to discuss the safe return of students and staff to the Public Safety Training Complex (PSTC)," explained Dr. Champagne, Associate Dean at PSTC. "The results of the risk management meeting were discussed with the College Continuity team charged with the safety of students and staff. Final approval for resuming the training was given by the continuity team before the training resumed."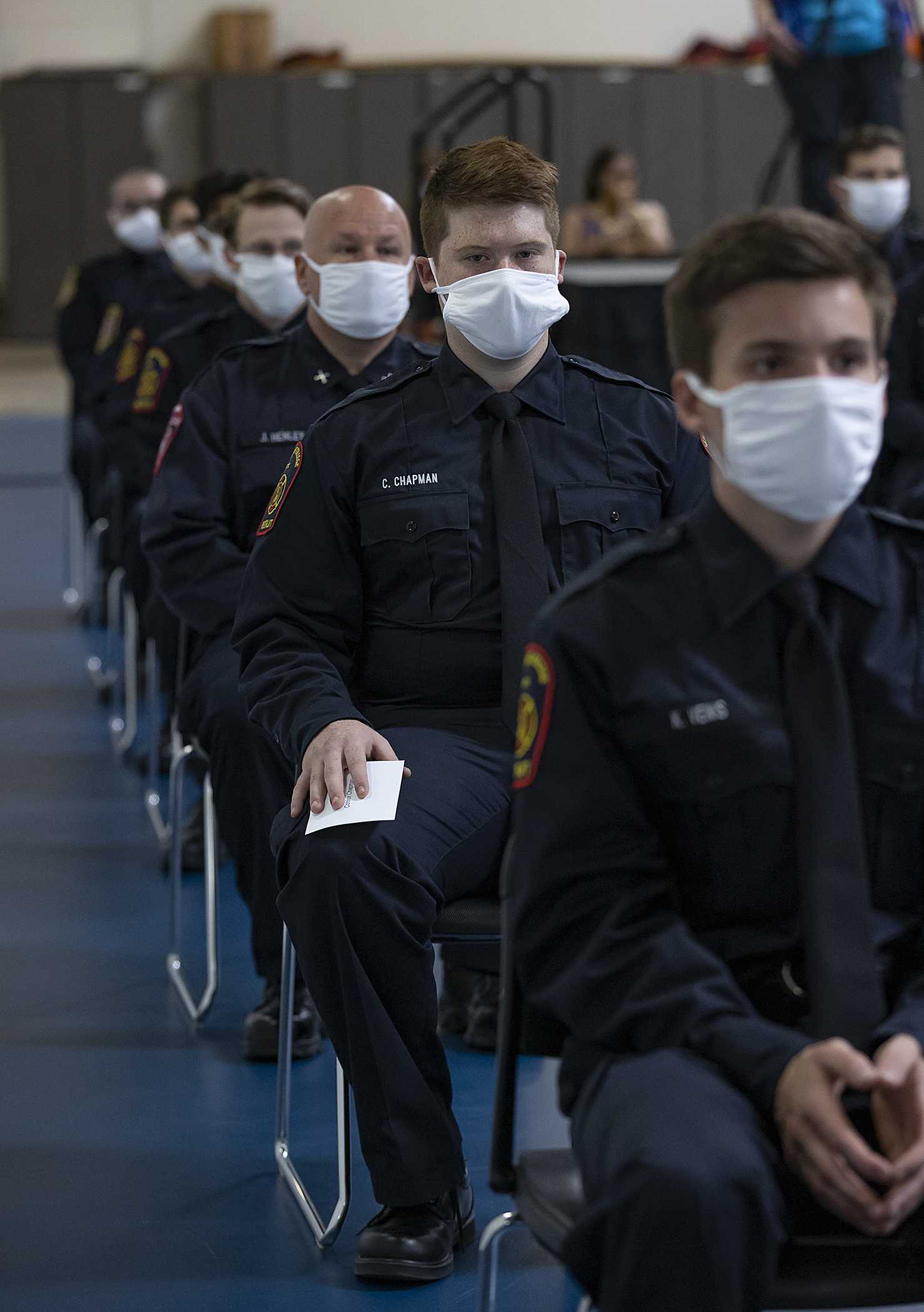 First to resume was the Police Academy which classes returned May 18 after a long hiatus. Before their return, recruits were hard at work studying and mastering past material, exercising to stay in shape for their training, and reviewing important law. The academy was granted the right to return back to classes via an executive order from Governor Whitmer.
Upon their return, recruits had to overcome the challenge of jumping back into their previous work seamlessly as if there was no gap in time. This may sound like a difficult ordeal to some, but they took on the challenge of returning with grace, strength and responsibility making a great effort to work their hardest according to Police Academy Coordinator, Anthony Mencotti. Mencotti praises every student within the academy. He calls their actions commendable and says that they all rose to the occasion, working as hard as was required out of them despite the threat of illness. Mencotti wants them to be proud of their success.
The first fire academy classes returned after the hiatus June 2 with the assistance of an executive order from Governor Whitmer, closely followed by the other classes. Before the shutdown, each of the three fire programs (I, II and Academy) was just over halfway done with their respective training.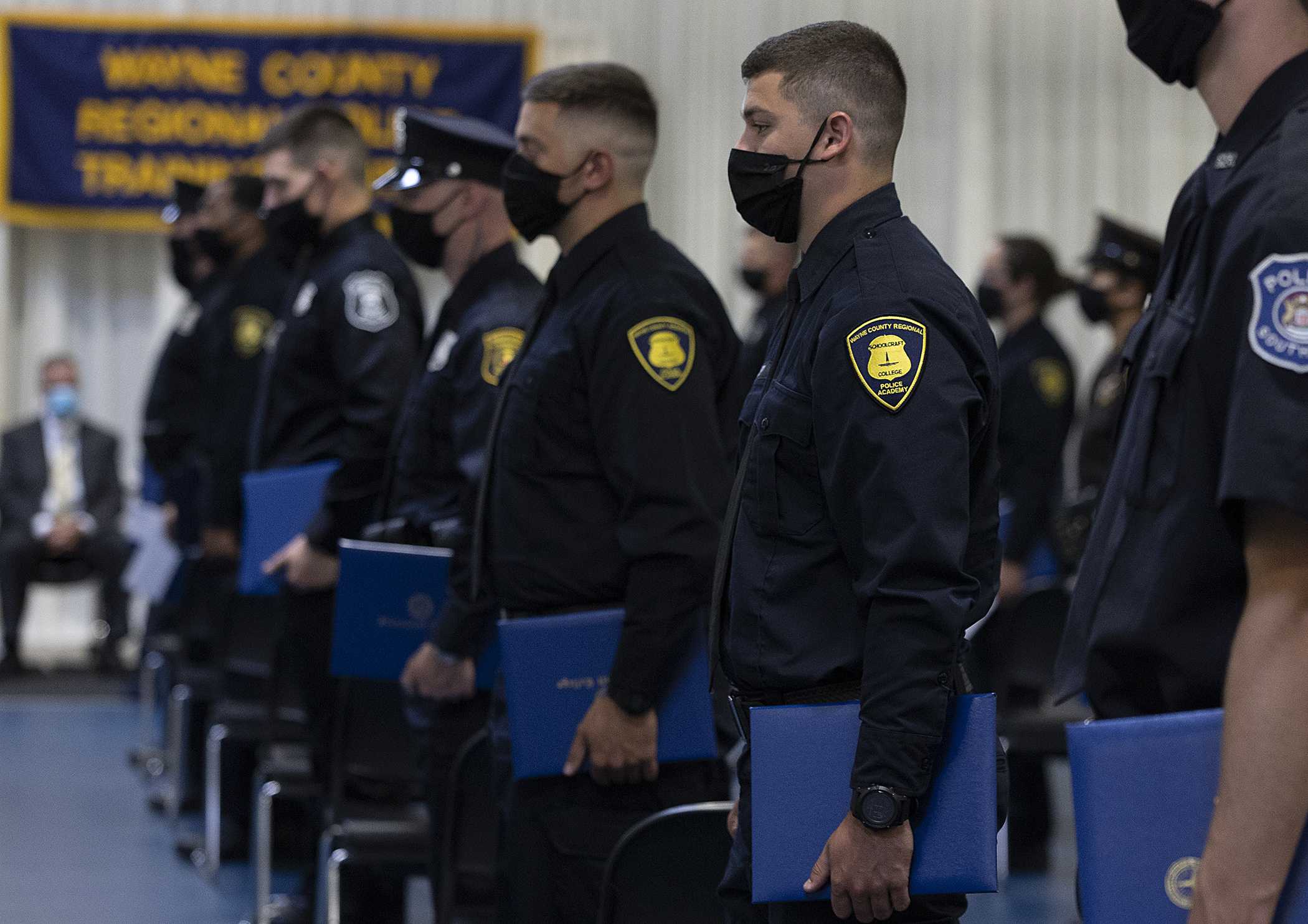 Liam Carroll, Schoolcraft's Fire Technology Program Coordinator ensured the return to classes was as seamless as possible. He explained that it took some work to ensure that mask-wearing and other safety requirements were always practiced when classes resumed but cited the quick learning of students as paramount to their success.
Carroll also had more to say regarding the students. He explained that their work was commendable despite the circumstances, they reacted quickly to the change and acted responsibly ensuring that the programs remained open without the spread of COVID-19. He calls them the firefighters they aspire to be.
"As a retired fire chief, myself, I would like to say I am proud of each of them. The fire service needs a future generation of firefighters with their professionalism, drive to succeed and true commitment to the safety of their peers and the community," said Carroll.
Despite traversing a new environment, most if not all students adjusted accordingly.
On July 2, a student-only ceremony was held at the Public Safety Training Center which was live-streamed to proud parents, friends and family members who watched as their children took one more step in becoming a police officer and firefighter. The programs successfully graduated thirty-eight police recruits, 25 recruits from the Fire Fighter II Program and 20 recruits from the fire academy as a whole.
Anyone interested in learning more about the Wayne County Regional Police Training Academy may do so here: https://www.schoolcraft.edu/inservice/law-enforcement/police-academy
Those interested in learning more about the Fire Academy may do so here: https://www.schoolcraft.edu/inservice/fire-training
Images courtesy of Schoolcraft College
About the Contributor
Ben Bolstrum, Managing Editor
Howdy, hey, hello. My name's Ben Bolstrum, nice to meet you. I put words on paper or screens for you, Dear Reader, to read.

What a concept, right?

So...