Revving up for fall
College Bookstore offers curbside pickup and direct shipping for the fall semester needs
Update: Special hours Friday on Sept. 4 from 9:00 a.m. to 4:00 p.m.
______________________________________________________________________________________________________________________________________
We are one week deep into the fall semester and if you find yourself procrastinating on getting all your required class items, then you're in luck. 
The College Bookstore is ready to help you gather all your essentials for a successful semester. While there is no in-person shopping, the Bookstore does have a dedicated website that you can peruse and now offers curbside pickup and direct shipping options for your orders. 
Not sure what textbooks you need for a class? The Bookstore can help you determine the required textbooks and other materials you may need based on your course and professor. Fall Textbook availability started Aug. 3 and any individuals that use financial aid can now purchase textbooks through Sept. 25.
It is important to note that the Radcliff Center Bookstore and Public Safety Training Complex Bookstores are closed until further notice, so anyone choosing the curbside pickup option will be reporting to Schoolcraft's main campus.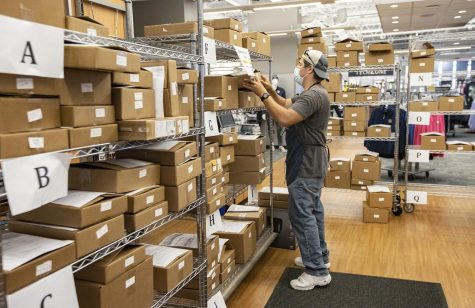 The current curbside pickup schedule is as follows: 
Tuesday 9:00 a.m. to 4:00 p.m.
Wednesday 12:00 p.m. to 7:00 p.m.
Thursday 9:00 a.m. – 4:00 p.m.
If you have any questions about the Bookstore and the services they provide, please contact them at [email protected] or 734-462-4409. 
The Bookstore's dedicated website can be accessed here.
About the Writer
Matthew Fular, Editor-in-Chief
My name is Matthew Fular and I am the Editor-in-Chief for the Schoolcraft Connection for 2020-2021. I'm full of jumbled yet diverse knowledge and I strike...