That's a wrap
10th annual Schoolcraft Film Challenge a success
As most things this year, Schoolcraft's Film Challenge looked a bit different. Taking place via live stream on youtube last weekend, the competition showcased 6 teams videos and animations that they had 48 hours to produce.
This year's competition had several requirements in order for the teams to be considered for awards. This year's prop was a flashlight and the line of dialogue was "just because I like it, doesn't mean…" Teams were also given the opportunity to earn bonus points if they included something from a previous film challenge in their video or animation.
The videos and animations from this years competition are as follows: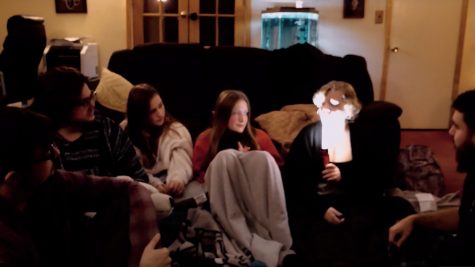 There were four categories that were judged the night of the screening: Best Line of Dialogue, Best use of a Prop, Best Animation, and Best in Show.
Team Elite won the Best Line of Dialogue for their video Sanitizin', which was based on how they used the aforementioned required line phrase. Fluffy Pro won Best use of a Prop for how he incorporated the flashlight into his video. The MillsBros took the Best Animation category for their work on An Adventure. Last but not least, Helljumpers took the Grand Prize.
One last category is up for grabs is the Audience Choice Award. This year the award is based on the number of likes a video has on YouTube.
The winners will be announced Nov. 22 on the Film Challenge's social media page and will wrap up the 2020 Film Challenge.
Update on 11/22/2020 at 8:56 p.m.
The Audience Choice Award went to Helljumpers for their video Scary Stories to Tell in the Light.