Detroit style
Detroit Institute of Arts exhibit brings Motor City car design to life
Are you a fan of cars designed from Detroit? Do you have interest in old cars? Well then, the Detroit Institute of Arts' (DIA) Detroit Style: Car Design in the Motor City, 1950 – 2020 Exhibition is a must see.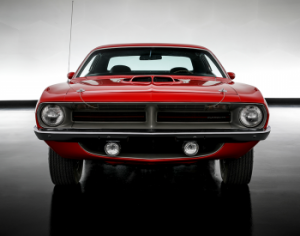 This car exhibition has a lot to offer as it features 12 of Detroit's most influential cars along with the history and concept work behind these amazing pieces of art. The 12 cars featured at this exhibit have something for everyone as it features a wide variety of vehicles: sedans, coupes, muscle cars, concept cars and even exotic super cars.
Cars featured at this exhibit include a 1951 General Motors LeSabre, 1970 Plymouth Barracuda, and a 2017 Ford GT supercar. The General Motors LeSabre was a show car that helped in shaping the style of 1950 Detroit style cars. In the 1970s, the Plymouth Barracuda was known for its display of American style and car attitude. Finally, the Ford GT supercar, a brilliant work of art that blends the style of the 1966 Ford GT 40 Mk (the car used to beat Ferrari at Le Mans within the same year), while also incorporating designs to give the car a modern and futuristic element.
Additionally, this exhibit also showcases the process behind car design in the Motor City. Some influential car designers are featured and give tips for how people can be successful in car design based upon their own success stories and give more in-depth context for what goes into designing certain aspects a car. Some of these key designers include Ralph Gilles, Craig Metros and Emeline King. To learn more of what these designers have to say about their craft, click here.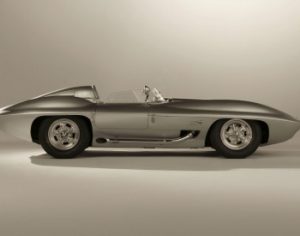 While the exhibit is small, this exhibit is a great experience for any car lover. It not only dazzles viewers with the unique cars on display, but it also allows you to appreciate what goes on behind the scenes when making car designs come to life.
Detroit Style: Car Design in the Motor City, 1950–2020, is currently on display at the
Detroit Institute of Arts until June 27, 2021.
As a bonus, all residents from Macomb, Oakland, and Wayne counties have free general museum admission.
For more information on this DIA exhibit, go to dia.org/detroitstyle.
Photos courtesy of dia.org