Not quite as sketchy as was led on
tUnE-yArDs pops open a brand-new can of electric and sugary tunes
10/10
Raised in New York City and Connecticut, Merril Garbus attended Smith College before working as a puppeteer in a Vermont theater. Living in Montreal, where she first found her place playing ukulele in a band called Sister Suvi, decades later, she released her sixth album through her own band tUnE-yArDs (stylized as such) alongside musical partner-in-crime, Nate Brenner. The album, named "sketchy," is a delightfully bouncy blend of lo-fi, indie-pop and widely inspired flavor of sound.
Even though "sketchy" was just labelled as lo-fi and indie-pop, it's truly more difficult than other contemporary releases to pin down any specific genre that every song pertains to; sure, even though there's the same lo-fi-ish percussion and rhythm to almost every song, each one has its own recognizable genre-oriented identity. When one song opens with the bass-boosted whoomphs of EDM and another with the gentle chords of a synthesizer, it's clear to the listener that the musicians didn't have conformity in mind. And it's not only that; nearly every song is (arguably) a doozy – except "Silence pt. 2," that one only prompts an eye roll.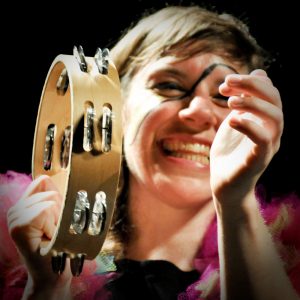 The content of the album is a high-energy rhapsodic anthem, sung at the top of Garbus' lungs toward the heavens; whatever song is chosen, the listener will never fail to be empowered by the electrifying pulse of tUnE-yArDs; "sometime," for example, is about caring for and beginning to love oneself, with such lines as "Gotta go easy on yourself, take care of yourself" and expressing the need to forgive oneself in order to "swim, swim freely home / Or else your dense, bold body will sink all the way down." Indeed, many would attest that the weight of guilt is not something worth drowning for.
Though, overall, "sketchy" is a fantastic mood-booster for any day, and gets a high recommendation for those stuck in a rut; tUnE-yArDs' message, style and sound might be just what someone needs to get through the day and past challenges of self-worth.
Just kick back, put on some headphones and take on the day.