A scrumptious spectrum
Jubilee by Japanese Breakfast is a box of treats sure to delight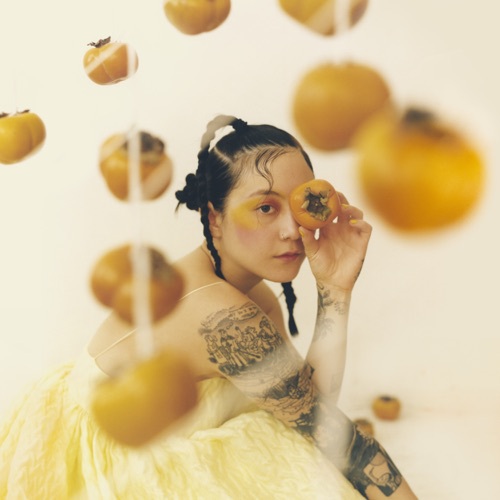 10/10
Ever imagine what eating candy with your ears would feel like? If so, the latest release of indie rock band Japanese Breakfast may be the closest thing you can find.
The band is led by Michelle Zauner, a Korean-born author, director and musician, Japanese Breakfast has been active since 2013, with numerous EPs and four albums crafted within its time. The latest release, Jubilee, is an aptly named box of goodies, with kaleidoscopic shifts in flavors of song, from drumming marches and acoustic rock songs to something that can only be briefly described as a song that occasionally riffs off Alvin and the Chipmunks (in a good way).
The album starts with Paprika, a marching parade led by snare drums, crash symbols and Zauner's lead vocals; and in theme with attention-drawing spectacles like parades, the song expresses how Zauner feels in the spotlight as an artist with an adoring fanbase. Specifically, it focuses on the two opposing sides of the fame-coin; it's certainly a rush, "Projеcting your visions to strangers who feel it, who listen, who linger on еvery word," though on the other hand it can be extremely isolating, where "it feels like dying / All alone [she feels] so much."
At the other end of the energy spectrum of Posing for Cars, a slow and wistful song that begins with only Zauner and a guitar, expressing the ways in which two lovers can love each other – not only through the lyrics, but through a sprawling four minute guitar solo as well, meant to express all that can't be said through the lyrics, as per her own words in an interview with "The Ringer." In the lyrics, the speaker describing her own view of the unyielding love of her partner, "Without a festered thought, without an emerald want / Just a single slow desire fermenting"
Overall, Jubilee stays true to its name, offering a smorgasbord of delicacies, catering a particular song for anyone's peculiar sweet tooth.