Strike up the band
Wind Ensemble to perform outdoor concert Oct. 13
Grab a lawn chair or blanket and get ready for a show! The Schoolcraft College Wind Ensemble will be performing Wednesday, Oct. 13, at 7 p.m. during their outdoor fall concert in the courtyard between Bradner, Grote and Forum buildings on main campus.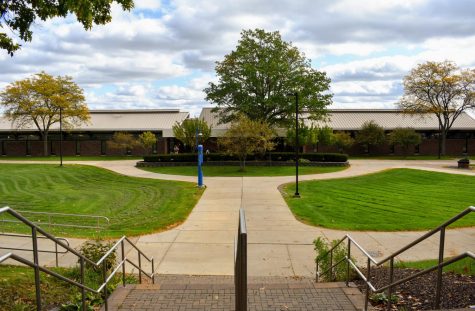 "Outdoor concert venues are the only ones available at this time," said Paul Michalsen, Director of the Wind Ensemble, "It is important for musicians to provide concerts for audiences. This is good for the musicians and also enjoyable for the audience."
Selections for the concert were chosen based on the size of the ensemble and the limitations that the concert setting brings.
The selected works for the concert includes: "The Star-Spangled Banner," "Singin' in the Rain,' "The Imperial March" and "Sgt. Pepper's Lonely Hearts Club Band." The show will also feature various selections from "The Greatest Showman," "The Lion King," and "Marches of the Armed Forces."
If you aren't able to catch this concert, the Wind Ensemble will also be performing seasonal music in "Christmas in Plymouth" Dec. 2 from 5- 9 p.m. Similar to this fall concert, "Christmas in Plymouth" will be in an outdoor festive environment.
Anyone interested in joining the Wind Ensemble or wanting to learn more about upcoming performances can contact Paul Michalsen at [email protected].