Collegiate Care
The importance of participating in college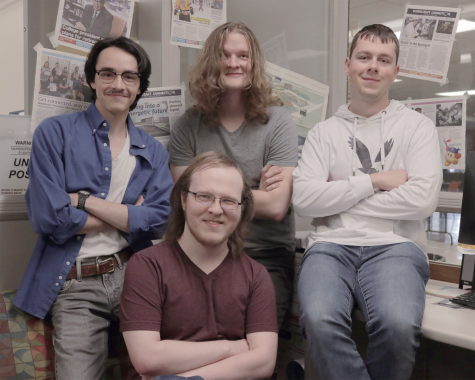 The college experience is often seen as a staple of American life. Be it the constant studying, partying or maybe even the occasional procrastination, but above all else, every college boasts a community of like-minded individuals waiting to be found. That sense of community is always there and it's never too late to discover. College is the perfect place to carve out your niche in the world and find something that speaks to you. Clubs, jobs, hobbies and more. If it doesn't already exist, it can be created.
When people mention the phrase of going to college to get the "college experience," it can mean a lot of different things. It can mean that you go to college to enhance your social life, work toward your desired degree or major in hopes of getting a good high paying job, learning important life skills, along with so much more. Whatever the case may be, going to college is also a great way to join various clubs and events to build up your skill set along with your portfolio or resume. All of this will help in impressing employers to increase the chances of you being hired for your desired job. Therefore, it is highly recommended that you take advantage of these opportunities while they last to make the most out of your college experience.
There really is no barrier of entry to participate in the many events that a college offers. If you're lucky you may just happen to walk into an event already occurring.
In Schoolcraft's Student Activities Office, you can find out about a lot of the events going on around campus. You may even find out about a club or organization that you are interested in. You can also find some lovely people working in the offices, including us here at the Connection.
Many people attend community colleges with a sort of "pull in, pull out" mentality, and while that may be fine in terms of academic success, it may not be the most effective method in terms of thriving socially. There is something for everyone. There are plenty of amazing people to meet and build lasting relationships with inside of clubs founded upon shared experiences and passions; all you have to do is take that first step and show up.