A Byrd and his song
Jarvis Byrd never considered cosplay until a friend of his told him about conventions where anime fans and other so-called "nerds" had their fun; though he didn't consider himself one of them. What really hooked him in was when he began watching cosplay music videos and saw the homemade armor people were making.
"The whole premise was that armor was something that I dreamed of making my own, especially if it's from a favorite character," Byrd explained. Soon thereafter he decided to cosplay as the Lagiacrus, a monster from the Monster Hunter series, and ever since then, for the past four years he's been crafting increasingly elaborate and fantastical cosplay outfits and armors, sharpening his skills with each one.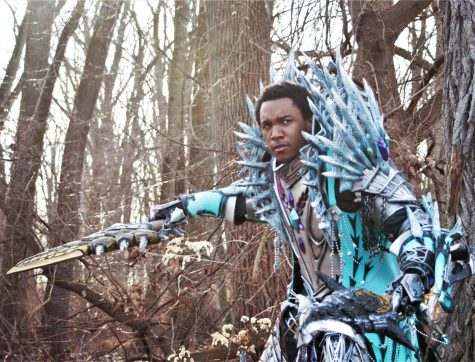 A Schoolcraft alum at heart, Byrd is currently enrolled at the College for Creative Studies as a Senior in Entertainment Arts: 3D Animation. His aspirations are aimed skyward and with his career, he follows his heart.
"I would like to create my own business and start selling off props for people or work on commissions. My primary goal is to get into a high prestige company like [a] gaming company… or be a prop maker in films like Marvel films, DC films, Liongates, Universal Studios, etc," said Byrd.
With eyes set on the prize and the drive to put forth time and effort into his passion, it may only be a matter of time before he finds himself living his dream.
His process for building such sophisticated cosplays vary from project to project of course, but some things always remain the same.
A project begins with deciding on what to work on, which depends on if he's feeling like challenging himself or making something simpler, as well as how much time he has to make it. Next comes the creation of the plan, the budget, and time management to do it all. Materials are also important. Byrd uses mainly EVA floor mat foam, with Plasti Dip and PlaidFX acrylic paint used for priming and painting. From there the first item to tackle would be the helmet, as in his words "…if you're able to make the helmet, everything else would be easier."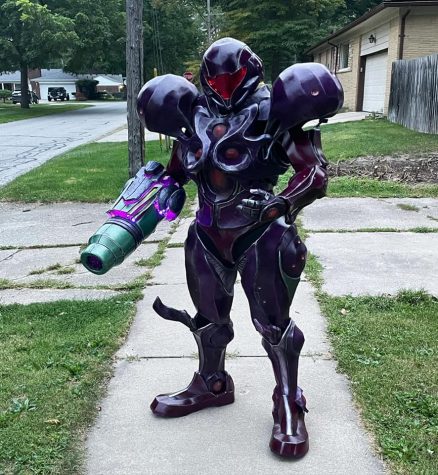 From that point onward, the work would be a month's long affair where after all is said and done, $500 to $1000 would have been invested into an artwork. Lastly, the piece would either be sold as a commission or find a place in Byrd's collection.
Overall, these cosplays have given Byrd a new and exciting direction, professionally and artistically, and he really truly loves it. But what he enjoys most is the people; through his work he makes new friends, and they relate to each other's artwork.
"This is something that I never thought would push me further to create more costumes because of people [enjoying] the surprises," commented Byrd.
Byrd continues to entertain and impress with his skillfully designed costumes. Who knows what the future has in store for such a creative mind.