Power Up
My Game Room gaming lounge opens in Livonia
Plug in those controllers, gamers, because a new high paced gaming business has come to Livonia for all to enjoy.
Located at 29114 Five Mile road in Livonia, My Game Room has all the latest consoles, events, gaming tournaments and community opportunities. With a collection of Xbox Series Xs and PS5s filling the backroom along with many novelty amusement style games, My Game Room has something for everyone.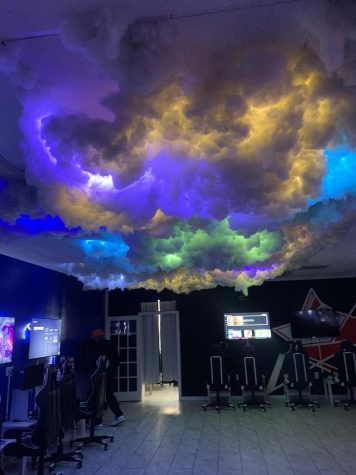 The location is open from 2-9 p.m. Mondays through Saturdays, but appointments and times may be flexible for those who call ahead. A single person can pay $14.99 for an hour, $26.99 for two hours and $39.99 for three hours of play time with a $10 increase for every additional hour. Private events may also be purchased at $350 for two hours or $550 for four hours. Finally, Squad Play is also offered at discounted rates.
Cecil Clark Jr, the owner of the new video game lounge, is an experienced entrepreneur with over 25 years of experience. Throughout this time his goal has been to bring people together. Ever since Aug. 2019, when he opened his first My Game Room location in Detroit, he has been able to accomplish this goal through the art of gaming.
"I want to bring back socialising," Clark said. "Kids playing with each other, meeting with one another, parents meeting other adults which makes us different from an arcade since we have so much more to offer."
In addition to their gaming related content, My Game Room offers other experiences too such as coding and entrepreneurship classes as well as special needs meetups. Much of these serve not only to bridge the gap between those in the community, but also serves as a multi-entertainment venue for everyone who enters the walls of the establishment. Though with these ambitious dreams, Clark doesn't plan to stop there; he wants to expand more.
With locations in Detroit, Livonia, Lansing, Richton, Chicago and Mesa, he has a goal to "Be able to open 1,000 locations all over the world" and with the amount of stores he has opened so far, it looks like he is making excellent progress.
According to Clark, by the year 2025 the gaming industry will be one of the biggest industries in the world bringing in over hundreds of billions of dollars every year and he wants My Gaming Room to be a part of that. With the business growing fast and quickly becoming the talk of the town, there is no doubt that at some point when one thinks of gaming they will also think of My Game Room.
With Clark's emphasis on community building, he is very open to more ideas from others to find more diverse avenues for outreach and to add more attractions that he can have for the company.
"When people come, they can add to it making for more of a memorable experience for those wishing to come inside and play," said Clark. He is also offering many positions for volunteering and employment, so that way it also serves as a way for those interested to gain experience in a nice work environment.
Aside from the other opportunities present here, the place serves very nicely for many tournaments for games such as "Mortal Kombat," "Magic The Gathering," "Call Of Duty," "Fortnite," "Overwatch" and a variety of others. There is an opportunity to play a wide variety of games on the consoles available, but visitors are also allowed to bring their own copies, making for a more personalized experience over a fast wifi connection.
According to Clark, "As a business you can do much more than play games, but rather use gaming as the force to build bridges between people."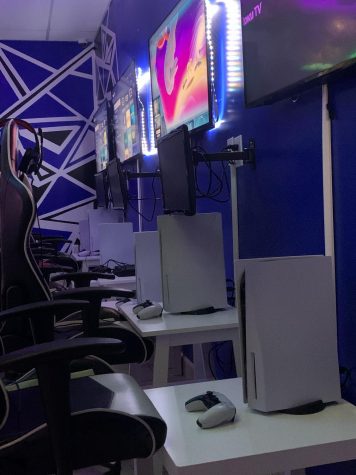 With the rise in popularity of gaming as a whole and the recovery of in person activity after the peak of the pandemic, a place like this steps up to the plate in order to bring some more unity between people. Clark wants to create this place to serve as the Olympics for gaming; he has many companies contacting him to not only just host tournaments, but to host parties for launches of games and support his company.
This unity between community members, parents, kids and businesses creates the perfect harmony for Clark to bring his dreams to life and continues to achieve them, coming out of the pandemic stronger than when he entered.
From the games, to the events, to the people who support this amazing place, My Game Room is more than just an arcade to pass by on a Sunday drive. It is a living and vibrant business being held up by people's love of gaming and the sense of community that Clark gives all who traverse the property.
Overall, My Game Room is the place to be for gamers and spectators alike, and those who walk through the doors will not be disappointed.
For tournament information or any updates, follow them on instagram @my_game_room1 or on Facebook @MyGameRoom2019.
MY GAME ROOM
29114 Five Mile
Livonia, Michigan
313-428-7619
Hours of Operation: 2-9pm Mondays-Saturdays