Lady Ocelots triumph, Men fall short
Men's Basketball
Mott CC (65) at Schoolcraft College (55)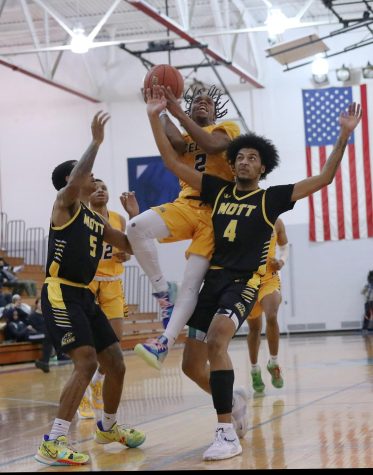 The Ocelots fell 65-55 to #3 ranked Mott Bears Jan. 31. Forward Shane Scruggs led the Ocelots in scoring with 14 points and 4 rebounds.
The Ocelots started off strong against the nationally ranked Mott with a score of 19-14 ten minutes into the first half. Unfortunately for the Ocelots, the Bears seemed to settle in on defense and seemingly shut down any offense, only allowing 7 more points to be scored against them for the rest of the half.
By halftime, the Bears had a 32-21 lead. Schoolcraft's star player and MCCAA leading scorer with 27.6 PPG, Keionte Cornelious, was held to 0 points in the first half due to the Bears' suffocating defense. Mott seemingly took control of the game 11 minutes into the second half, and were leading the Ocelots 52-33, but the Ocelots offense kept them in the game.
In the final nine minutes of the game, the determined Ocelots put up 22 points and cut the deficit to 8 points (61-53) with 1:06 left to go on the clock. They also cut the deficit to just 6 points (61-55) with 23 seconds left for the match, unfortunately it was too little too late, but it was an encouraging sign for the Ocelot offense which seemed to be struggling for most of the game.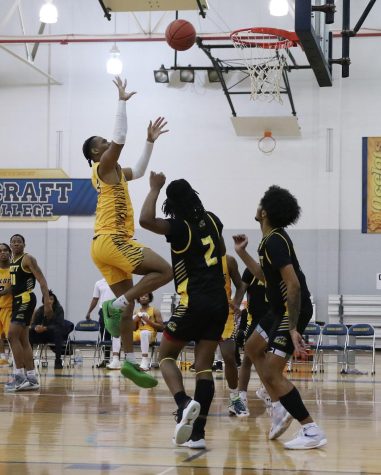 Schoolcraft's defense was impressive against the high powered Bears offense. The Bears averaged 87 PPG and the Ocelots held them to only 65 points. With starting center Ashton Nance out, the Bears took advantage, generating a large amount of second chance points through offensive rebounding. Ultimately, the rebounding discrepancy proved to be too much throughout the game for the shorthanded Ocelots as they fell 65-55 to a very impressive Mott Bears basketball team. 
Schoolcraft drops to 2-6 in the conference and 5-13 overall.
Women's Basketball
Mott CC (34) at Schoolcraft College (75)
The Ocelots triumphed 75-34 against the Mott Bears Jan. 31. The Ocelots had quite a balanced scoring attack led by freshman guard Ruby Garner with 14 points and Heaven Rogers (12).
A stifling Ocelot defense proved to be too much for the Bears which led to a score of 46-14 at halftime. Defensive rotations were executed to perfection which allowed very little space for Mott's offense. The Ocelots seemed to be in control throughout the whole matchup and led by a large margin throughout the entire game. The future is looking incredibly bright for the team after this much needed win, recovering from a two game losing streak. If the Ocelots can maintain the consistency that they displayed defensively in this game, they can hang with anyone in the conference. 
Schoolcraft drops to 4-4 in the conference and 9-6 overall.