Not business as usual
Business Club looking for new members with business mindset
The crutch of any well-functioning society is built upon the foundation of business. From simple bartering to global trade, so long as there have been people, there has been business. In any industry, whether it relates to a good, a service, or capital, there will always be a business behind it. A general knowledge of how businesses operate can provide many opportunities for aspiring entrepreneurs, and Schoolcraft's own Business Club provides the perfect opportunity for such exploration.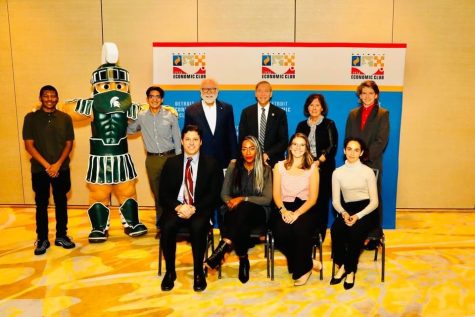 The mission of the Business Club is to train, educate, and mold all of its members into successful professionals. "Our club organization is dedicated to creating a culture of caring," said Catreese Qualls, Chairwoman of Business Club. "We believe that successes are born from great ideas, hard work, dedication, perseverance, grit and enough emotional intelligence to balance it all." The training offered by the club emphasizes communication, using social media, resume writing and learning to use different software applications. Though, there are many perks and benefits beyond just the work involved in the club.
"By being a member you get first hand experiences in networking events with current successful business leaders, access to unique internship opportunities, and a chance to connect with other students who share the same interest as you," said Eduardo Herrera – Perez , President of Business Club. 
With nearly 20 percent of the students at Schoolcraft College majoring in Business Administration, taking advantage of these opportunities could be especially helpful, as it can also be translated to the classroom. The club works extensively with the business faculty at Schoolcraft, facilitating a more hands-on approach to one's business studies. 
"We've partnered with some of the best leaders across our campus and throughout the industry, in order to offer all Schoolcraft students the opportunity to gain the real world skills needed to successfully transition into the workforce," said Qualls. While the club is focused on business, students pursuing all majors are encouraged to attend meetings. 
The group has partnered with many organizations to connect students with college tours, networking events and on campus assistance at Walsh College, The Detroit Economic Club and Schoolcraft's Career Services department.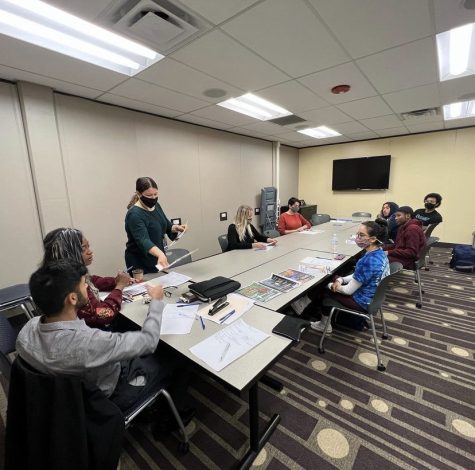 "We offer an opportunity to gain access to the best networking, internship opportunities, transfer workshops, and a first-hand series of lively, informative virtual workshops free of charge to all registered Ocelots… Our ultimate goal is to help you polish and perfect the soft skills you'll need to compete and succeed in Business or the Workforce," said Qualls. 
The club promotes many paid internships, related to careers in IT, business administration, accounting, human resources and more, allowing members to explore new career paths. Perez explains that these opportunities place members front and center to set them up for success through networking, career readiness workshops and internship opportunities. Networking in today's world can be tricky, with many events being held digitally. Lack of physicality can sometimes make meaningful connections hard to form. However, the Business Club is right on campus, so members will be ready for what lies ahead in their future career. Expanding to a multitude of areas whether in entrepreneurship, freelancing, investment and beyond, the Business Club allows students to gain valuable knowledge while surrounded by like-minded students. 
For those interested in joining the Business Club, meetings are held from 1 to 2 p.m. every first and third Tuesday of the month, in conference room C, in Lower Waterman of the VisTaTech building. 
For more information about becoming a member, email [email protected] to get in touch with the club. You can also find more information on the group's Facebook and Instagram page (@schoolcraftbusiness), or contact the Student Activities Office, by phone 734-462-4422.