Schoolcraft College, Equity & Engagement team
Committed to crafting a more inclusive community for all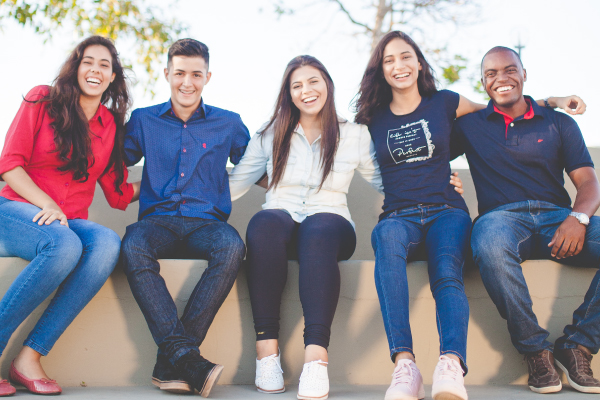 ADVERTORIAL
As our nation grapples with structural and systemic inequities, Schoolcraft College set out to develop a strategy to ensure that Diversity, Equity and Inclusion (DEI) are hallmarks of this transformative institution for generations to come. In October 2020, Schoolcraft College launched the DEI Task Force. 
This strategic initiative is rooted in the traditions of Schoolcraft and provides a framework to support every member of the Schoolcraft community. This initiative includes strategic goals, new investments, comprehensive metrics and outcomes, as well as an institutional commitment to accountability and making sure that equity, diversity and inclusion are entrenched in every aspect of Schoolcraft College.
"Its members are dedicated to integrating the concepts of Inclusion, Diversity, Equity, and Access (IDEA) into the College's operations. The Schoolcraft community has come together to address the difficult conversations that have come center stage in the world," said Dr. Glenn Cerny, President of Schoolcraft College. 
What are the IDEA Strategic Objectives?
Strategic Objective 1 – Enhance Access and Success – Enhancing access and success for students, faculty and staff belonging to historically excluded populations (e.g., – developmental education reform, closing the achievement gap, focus on hiring faculty from historically excluded populations, etc.) 
Strategic Objective 2 – Inclusive Teaching, Learning, and Scholarship – Devote resources, promote and incentivize practices that further enhance the teaching, learning and scholarship to ensure that the principles of equity, diversity and inclusion are essential components of a Schoolcraft educational experience. 
Strategic Objective 3 – Cultural Engagement and Competency – Promote active social and academic engagement to ensure that we center and amplify students' needs and voices by continuously elevating cultural and intercultural competency in and out of the classroom setting. 
Strategic Objective 4 – Accountability and Responsibility – Develop mechanisms to continuously assess institutional climate and promote responsibility to a socially responsible Schoolcraft College. 
Strategic Objective 5 – Fostering Community – Engage in practices that build relationships and partnerships to ensure the sustainability of Schoolcraft College within the greater Livonia community.
What are some helpful definitions to know?
Inclusion – The act of creating environments and opportunities that fully engage and celebrate the knowledge, lived experiences and identities of all individuals, especially those who have been historically excluded or underrepresented. 
Diversity – Psychological, physical and social differences that occur among any and all individuals; including but not limited to race, color, ethnicity, nationality, religion, socioeconomic status, veteran status, education, marital status, language, age, gender, gender expression, gender identity, sexual orientation, mental or physical ability, genetic information and learning styles. Having a diverse campus is the product of doing equity work.
Equity – Equity recognizes that each person comes with unique circumstances and allocates the resources and support needed for individuals to reach similar outcomes. Strives to identify and eliminate barriers that have prevented the full participation of some groups.
Access – Creating the necessary conditions so that individuals and organizations desiring to, are able to use our services, facilities, programs and employment opportunities and have similar outcomes.
Justice – To act in seeking a just society where all people have a right to fair and equitable treatment, support and resources.
Underrepresented – Group identities whose numbers are fewer than the majority groups in an environment. Alternative and preferred over the word "minority."
Historically Excluded Populations – Refers to any group of people that has been historically excluded from full rights, privileges and opportunities in a society or organization.
Marginalization – Treatment of a person, group or concept as insignificant or pervasive and places them outside of the mainstream society.
Meet your Equity & Engagement Team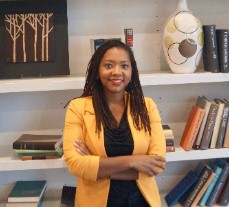 TaQuilla Kusero | Director of Equity & Engagement 
Taking on the new role of Director of Equity and Engagement, Kusero is excited to lead the collaborative work of implementing and interweaving the ideas from stakeholders across the campus into the very fabric of Schoolcraft College's culture and practices. She has spent the last two years working with the dedicated members of the President's DEI Task Force, creating the IDEA strategic plan, and finds it so rewarding to see those goals finally come to fruition.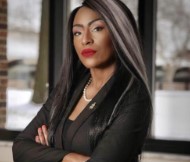 Catreese Qualls | Equity & Engagement Research Assistant
Qualls is a Mother, post-traditional student, Scholar and 2022 Schoolcraft College BSU Excellence in Leadership DEI Trailblazer; she is gratefully honored, and excited to serve as the newly appointed first ever DEI Research Assistant. She is passionate about making a difference, and committed to helping create change. 
The DEI team would like to offer their sincerest gratitude to the STARS DEI Coordinator | Dr. Carmen and STARS DEI Assistant | Jennie Rokakis, for their hard work, dedication and commitment to creating opportunities that lead to student success stories.
Get involved and learn more by downloading the DEI newsletter.
Diversity, Equity and Inclusion Task Force Members 
| | |
| --- | --- |
| TaGuilla Kusero | Chair and Director of Equality and Engagement |
| Cedric Howie | Economics Professor |
| Bernadette Bacero | Instructional Designer and Distance Learning |
| Dr. Lisa Jackson | Psychology Professor |
| Sharon Christian | Director of Learning Support Services |
| Dr. Frederick Moss | Music Professor and Department Representative for Music and Theatre |
| Helen Ditouras | English Professor and Co-Chair for Schoolcraft College's International Institute |