Suit up with JCPenney
Schoolcraft partners with JCPenney to support community members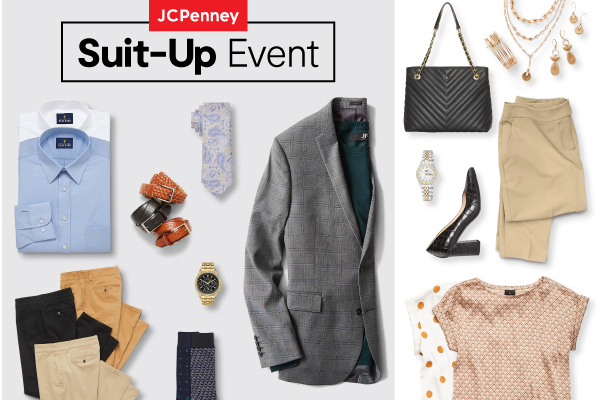 Looking to spruce up your professional wardrobe to kick off the new semester? From Sept. 19 through Oct. 3, JCPenney will be partnering with Schoolcraft College to offer students, alumni, staff and faculty professional items and apparel at a discounted rate. 
"In the past we did an in-person Suit-Up event, but we thought an online event would be more convenient allowing people to shop in the store or online from the comfort of their homes at their convenience," said Hinkle Center Resource Specialist, Rhonda Donovan. "The in-person event was a one day event and this online event is a two week event giving people more time to shop." 
Participants wanting to take their time thinking in order to maximize their savings and ensure the usefulness of their target items won't feel rushed. The window offers ample time to explore the numerous categories available, which include various clothing items, accessories and beauty/salon items. 
"We host these events to help those who may be looking to add to their work wardrobe as well as those looking for clothing for job interviews, job fairs, and new employment opportunities," said Donovan. 
In order to participate, text the code "schoolcraft" to 67292 during the event time-frame to receive a 30% off coupon. Each coupon can be redeemed for one transaction either online or in-store. For additional coupons to be used over separate transactions, participants can simply text the same code again to the same number. To maximize savings, participants are welcome to use the coupon on sales items within the allotted categories.
For more information, contact the Hinkle Center by calling 734-462-4443. For a great place to start your shopping, see a complete map of what the offer includes and to get an idea of what professional fashion means, visit https://www.jcpenney.com/m/suit-up-view-all.