Shop small for fall
Support a local business this fall season
Flamingo Vintage, Detroit 
(313) 489-3902
5449 W Vernor Hwy, Detroit, Mi 48209
https://www.flamingovintagedetroit.com/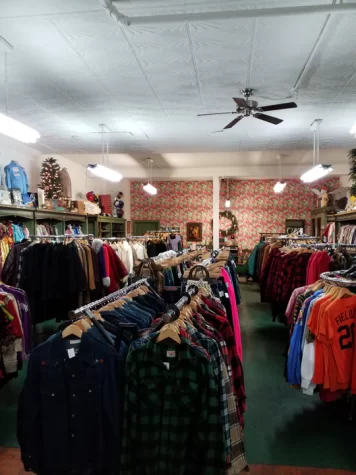 Settled in a 2,500 square foot renovated Art Deco Department Store from the 1940s lies Flamingo Vintage in Detroit. Opened in 2018, the store offers affordable men's and women's clothing and accessories that date back to the 1900s-1990s. 
"I think what draws people in initially [is] the history of the place. There are not many places left like that in the city and I think it's the perfect setting for a vintage store. It really transports you to another place," says Nikki Neuzil, owner of Flamingo Vintage. 
Earthlore, Plymouth
(734) 354-1877
895 Wing St, Plymouth, Mi 48170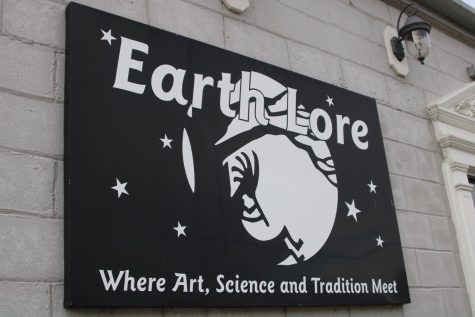 Earthlore, or commonly known as the "crystal shop," "hippie store" or "Zen oasis" by locals and other news outlets, is an eclectic shop in Downtown Plymouth. They sell a comprehensive variety of crystals/minerals, cultural items, replica sanctuaries, religious tools and other materials all sourced from around the world. 
"Our everyday goal is to provide a soothing, positive, and inviting atmosphere for our customers to discover goods that would be difficult to find elsewhere. At Earth Lore every one of our items is stocked with intention and care, and every gift purchased, for yourself or another, has meaning," claimed on the Earthlore website. 
Bella Mia, Plymouth 
(734) 656-0057
448 Forest Ave, Plymouth, Mi 48170
https://www.bellamiaonline.com/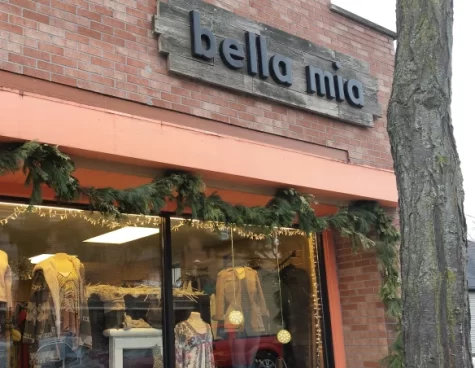 Established in 2003 as a mother and daughter business, Bella Mia is a dual store, including the more day-to-day fashion boutique and Bella Mia Dressed Up right around the corner in downtown Plymouth. The boutique store includes feminine attire with local accessories that can fit more casual or stylish events. The other store, Bella Mia Dressed Up sells attire for formal occasions such as weddings, showers, homecoming, etc. "Bella Mia offers an extraordinary shopping experience leaving women feeling beautiful and inspired," Bella Mia's Facebook. 
3 Dog Bakery, Plymouth 
(734) 453-9663
550 Forest Ave #7, Plymouth, Mi 48170 
https://threedogbakeryplymouth.com/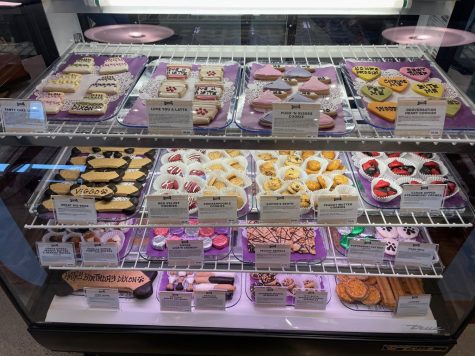 Dogs can get some fresh-baked made treats and food that are allergy friendly in downtown Plymouth too. Started in 1989 by two men with three dogs, the Three Dog Bakery sells treats for all occasions; training, custom, specialty and chews. The oven-baked dog food includes whole ingredients for adult dogs and puppies. The dog bakery also sells gift baskets, sports collars and leashes, toys, spa items like shampoo, variety trays and bowls and dishes. 
Genuine Toy Co, Plymouth 
(734) 414-9500
550 Forest Ave #8, Plymouth, Mi 48170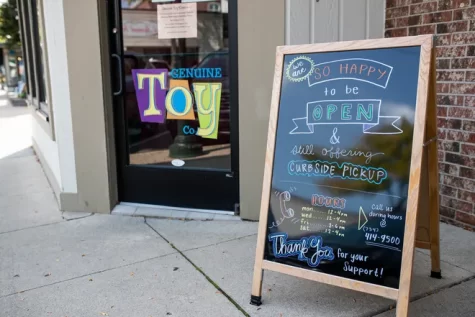 Only a few years ago a couple with a dream opened Genuine Toy in downtown Plymouth by. This dream was to create a magical atmosphere for customers to explore creativity, challenges through puzzles and expand knowledge in science activities. 
"We fill our dream store to overflow with the best toys and games we can find. It's our goal to bring your family together over a board game, spark your child's creativity and inspire interest in the wonders of our world. At Genuine Toy Co. we believe that toys can teach and that play is precious," from the Genuine Toy Co website. 
John King Books, Detroit 
(313) 961-0622
901 W Lafayette Blvd, Detroit, Mi 48226
https://www.johnkingbooksdetroit.com/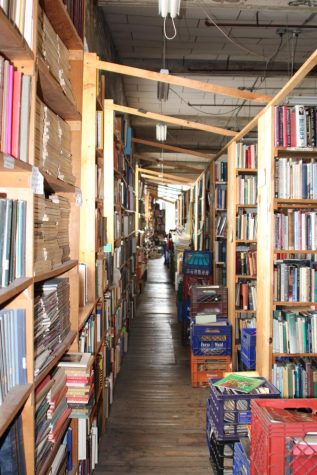 Those enticed by rare and used books may enjoy the John King Books store in Detroit. Originally home to the Advance Glove Factory, John K. King bought the historic and abandoned building in 1983. The store has now branched out to a north shop in Ferndale and both include rare finds; from poetry to signed autobiographies.