The loneliest time of the year
Tips for surviving the holidays as an international student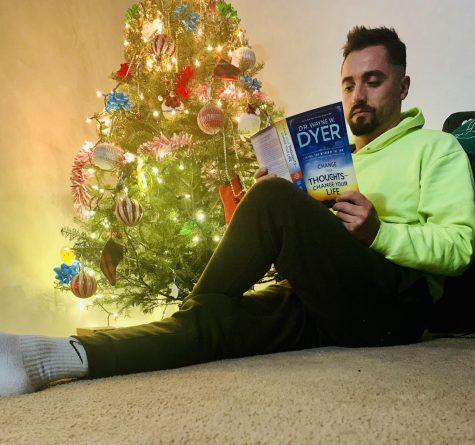 The holiday season is the most wonderful time of the year for the vast majority of people on earth, in particular Thanksgiving and Christmas. According to the Holiday Stress survey published by the American Psychological Association, nearly 80 % of people reported that they were feeling positive and happy during the holidays.
However, there are times when the most wonderful time of the year isn't wonderful. Instead, it can feel like the loneliest time of the year if your family and loved ones are not there to celebrate with you. Holiday occasions are spent around family members, so they are often associated with nostalgic moments that make it harder to go away. 
For the past three years, it has been tough for me to make that phone call and tell my family I won't be able to join them in celebrating the holidays. Studying abroad far from your family is something many of us are experiencing today all over the globe. If you are an international student studying in the U.S., and in need of a pep talk to boost you through your solo season, read on.
Accept the change
First, you have to accept the fact that the holidays and the food attached to them are not going to be the same, but that doesn't mean it has to be any less memorable. When I moved to this country, which happened very suddenly,  I found myself far away from my family and loved ones, and homesickness was hitting hard. I started to observe and adapt myself as much as I could in order to understand more American culture; even if I had to fake it until I could make it. For example, pretending to enjoy eating mashed potatoes, later turned out to be one of my favorite American foods. Adapting to a new culture, a new language, or a new country takes time so don't ask for it overnight. It wasn't easy for me to adapt, but it definitely became easier along the way. 
Leave your house
Now that the holidays are getting closer, traveling is the first thing that pops instantly into my mind. It helps me to avoid emotional freight during the holiday season. Keeping myself busy by traveling to a place I haven't seen before has become a habit during the holiday season. I encourage you to leave your house for a couple of days and breathe new air, fall in love with new architecture and most importantly, ensure you're surrounded by like-minded people. Booking a flight or just going on a road trip, might turn out way more fun and inspiring than throwing your very own pity party. 
Don't forget your own traditions
Thanksgiving Day was all about the famous parade in New York City based on what the TV was showing when I was a kid. Trust me, it's much more than that! Thanksgiving is about family, turkey and a lot of parades.
Basically, the holidays around the globe have one thing in common: Cooking!
In my family, cooking for everyone is a serious job when it comes to these specific Holidays. Probably, back home your family also used to cook delicious traditional dishes around the holidays table. But as you might have realized every country has a unique holiday food tradition. 
It might be a good idea to bring some of those traditions with you by selecting carefully as they may just remind you of everything you're missing at home. Give yourself the freedom to create your own traditions by picking up things you've always wanted to do but maybe your family wasn't so into it. Tis the season! 
You got this!
It's Christmas time, try not to be too hard on yourself. If you are feeling lazy wanting to sit on the couch, pick up your favorite book and read it. Make sure to not spend too much time on your screen, watching what other people are doing—pick yourself back up and don't get distracted. Americans love to decorate their Christmas tree and house so take a walk in your neighborhood and enjoy the spotlights. You will be amazed by the magical decorations on display in the city. Give yourself some motivation to keep going with a scheduled FaceTime call into your family's Christmas lunch and don't forget to buy yourself a really, really deserved nice gift.