Get involved in your neighborhood
Volunteer opportunities offer substantial and enriching work to students
What society sees on the news and social media can be overwhelming and hard to digest. The many hardships communities face can include families struggling with putting food on the table, athletes and veterans not receiving the mental and/or physical support they need or environmental issues. As members of these communities, residents may feel enticed to want to provide aid to those struggling.
Oftentimes though, it can be difficult to discern a way to help that is productive and proactive without a strict time commitment. As active members of the college community, time can feel very short and limited. With compact schedules and stress, attempting to fit extracurricular activities can be ambitious. Nonetheless, one way some can commit a small portion of their time is by volunteering. Many organizations have specific volunteer opportunities catered to students to work with their busy schedules and offer in-person or virtual options. 
A website called Mobilize can help students find volunteer opportunities throughout Michigan. The following is a list of some organizations who are always in need of volunteers.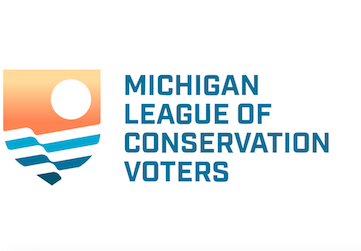 Michigan League of Conservation Voters
The Michigan League of Conservation Voters (MLCV) is a state-wide organization who is noted to be one of the most active political environmental groups in the state. The group focuses on the strength of "people power" to achieve their priorities; protecting clean drinking water, preventing air pollution, preserving Michigan lands and protecting democracy. "It's the mobilization of people power that sets our organization apart and that's how we feel that we can really hold legislators accountable," said MLCV Director of Advocacy and Outreach Jessica Stewart. 
Opportunities for volunteering available to students include general volunteering where students can expect to pick up canvassing, phone banking and texting opportunities whenever the volunteer is available. They have the unique task of acting as a link to connect voters, or potential voters, to ways they can use their power as a voter to make change. 
The Environmental Career Collision is a program the MLCV offers that runs for a minimum of three months and trains students to proactively communicate in a public hearing and speak with legislators, along with an open-ended opportunity to explore any other interest. The requirements include attending two events, online or in-person, every month along with a zoom meeting called the "Volunteer Huddle," as well as a mentor meeting once a month. 
The Our Water Activist Program has three cycles running through the spring, summer and fall which entails base-level training and a weekly time commitment.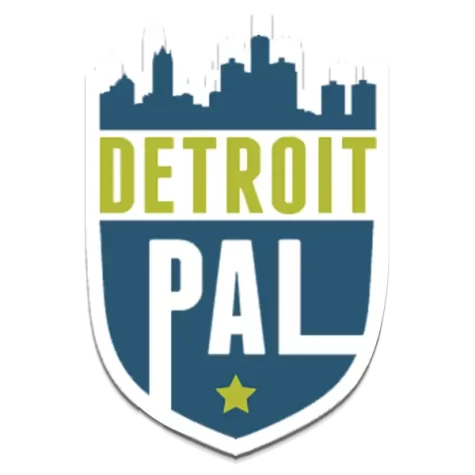 Detroit PAL 
Detroit PAL is a non-profit organization that offers youth athletics and enrichment opportunities to ages from four to 18 in the Metro Detroit area. They have a wide range of sports they will do programs for, such as soccer, basketball, tee-ball hockey, tennis, football etc. along with mentorship opportunities. "Our mission is to help youth find their greatness. And at Detroit PAL, [we have an acronym called] GREAT which stands for: Goal setting, Resilience, Embracing a healthy lifestyle, Accountability and Teamwork," said Program Admission Coordinator Autumn McKay. 
Volunteer opportunities vary depending on the programs but specifically for sports programs, volunteers can expect to aid in weekday evening practices with sometimes weekend games in assistant coaching; which typically requires a time commitment of a few months or for a season. In regards to events, volunteers may help with check-ins, running entertainment like bouncy houses, etc.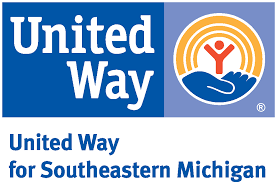 United Way for Southeast Michigan 
United Way is an organization that concentrates on improving communities in Southeast Michigan. This "people first" organization is committed to creating, supporting and funding programs dedicated to increasing equity in communities, stabilizing households who are impoverished and aiding children to thrive. They collaborate with a network of government, corporate, community and non-profit partners with volunteers, advocates and donors to make change. "Our mission is to mobilize the caring power of Detroit and Southeastern Michigan to improve communities and individual lives in measurable and lasting ways," quoted from their website. 
With options to virtually, remotely, or in-person volunteer, the multitude of opportunities United Way offers can include aiding patients in hospitals, crafting things like care packages and blankets, donations and drives, food distribution, communal events, providing a listening ear to those in need etc.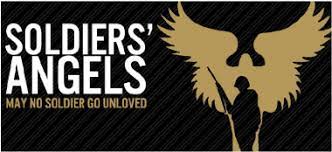 Soldier's Angels
A national organization that has facilities in all 50 states, Soldiers' Angels is a non-profit that provides a range of services to support our veterans, deployed military, wounded and family members of veterans. They work with corporate partners and donors to fund mobile food distributions, transportation services, hygiene kits, homeless housing packs, box lunches and canteen gift cards. "The mission of Soldier's Angels is to provide aid, comfort and resources to the military, veterans and their families," quoted from their website. 
For those interested in volunteering, Soldiers' Angels offer virtual and in-person opportunities to aid in food distribution, special campaigns, events, create handmade items and care packages, with many other ways to help.