The importance of internships
As college students, we are consistently told how important internships are and how they can act as the 'golden ticket' to getting jobs. But do they actually help us? 
When students are completing their degrees, it is important to prioritize homework and grades. However, dismissing internships, which typically are much less commitment overall than standard jobs and also work more collaboratively with students' schedules, can be detrimental to being prepared for what happens after college.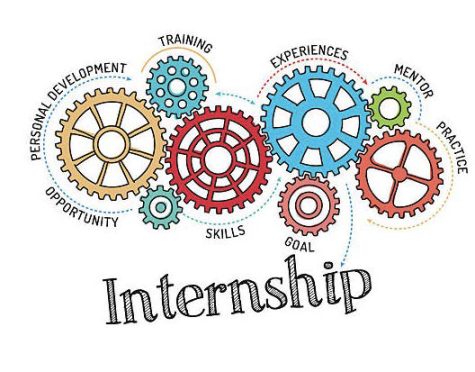 Internships can connect classroom to career. For many college students, whether new or those close to graduating, struggle to find what they are going to do after they've attained this shiny new piece of paper. Internships utilize the classroom education students are currently learning while completing their degree into practical experience. 
On the flip side, internships can be vital when it comes to attaining jobs or careers as it shows not only do you have the education, but also have the experience and which can greatly help you stand out when applying for positions. These opportunities provide work characteristics, key competencies and skills that employers typically look for. 
Not only do internships contribute to job experience, but they can also contribute to a student's education. Many colleges also have internship opportunities or work agreements that can contribute to tuition and/or pay like work study, specific classes include an internship requirement and students can get credit for them, etc. 
However, the timing of 'when' to do an internship is also important and should be considered. Ultimately, students should commit to an internship when it's best available for them. Internships are a proactive way of determining if a specific career field fits a student's interest or can act as a segue into a career that does. If students are doing internships in the beginning of their academic path, this job arrangement can be a fantastic resource in regards to figuring out what career path students would want to pursue. If students are doing internships towards the end of their academic path and know what career field they want to pursue, internships can be a productive way to get their foot in the door and network with professionals of that specific industry. 
"An internship is a way to get some experience in your chosen field. It's less pressure than a full- or part-time job. Often, employers expect you to be very entry-level. And if you're not sure you've picked the right career path, it's a way to test it out and see if you like the day-to-day aspect of what you're studying in school," said Julie Hill, director of Career Services. "Of course, an internship will look impressive on your resume and may even lead to a permanent position with the company where you're interning."
With the flexibility that internships offer, they provide a snapshot into career fields that students may be interested in pursuing but not ready to fully commit. This permits the opportunity to see their workforce in action without bearing the full responsibility of a typical 9-5 job.