Daniel Arini selected as 2023 STEAMz Keynote Speaker
Student led Summit to be held March 31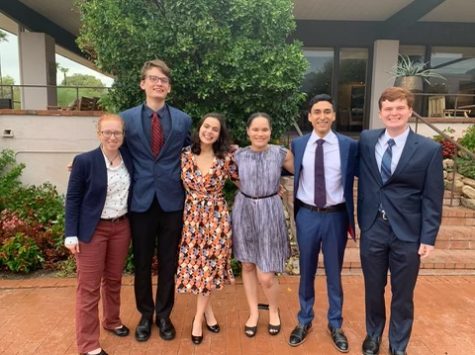 Daniel Arini ('19) is this year's STEAMz keynote speaker. Daniel's long history of servant leadership exemplifies this year's theme, "Learning to Lead and Leading to Learn".
After graduating from Schoolcraft College, Arini transferred to the University of Michigan-Dearborn on full scholarship, where he graduated with the distinction of Summa Cum Laude. 
Arini's education and service-learning experience at Schoolcraft helped prepare him for the Udall Scholarship, which he was awarded in 2019. The Udall Foundation awards this prestigious scholarship to only 55 college sophomores and juniors nationawide for leadership, public service, and commitment to issues related to Native American nations or the environment. Arini was also a participant in the University of Michigan-Dearborn Millennium Fellowship. Arini stated " I am honored and ecstatic to be selected as a 2021 Millennium Fellow! I am eager to collaborate with and confide in a diverse, supportive network of peer fellows who are also invested in creating and enacting sustainable futures."
Arini attributes his success to the concept of "putting yourself out there." He credits Schoolcraft College for creating opportunities that are bigger than himself. To name just a few contributors to his success, Arini received credits applied from learning activities in the Environmental Club and its many events,  as well as over a hundred hours of service through the Scholars Honors program. He also added that Schoolcraft offers many enriched learning opportunities through honors option projects, in which students expand their course learning beyond the standard curriculum. He offered this advice to current Schoolcraft students, "Use your strengths for good and see your potential through opportunities."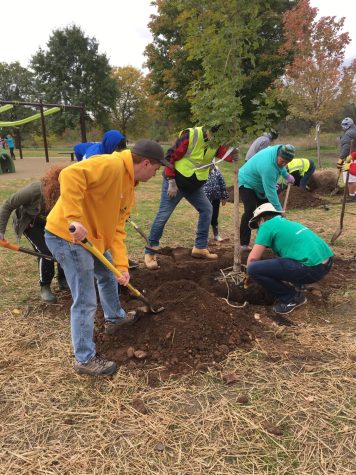 Arini also cites his time with the Boy Scouts, where he attained the status of Eagle Scouts, as a foundation for his success. He stated, "There are so many ways that I could praise scouting…(including) the opportunity to collect over 6,000 water bottles during the wake of the Flint water crisis as well as plant ten trees in a local park." He added that without scouting, he would not have noticed the number of opportunities that were available while in college.
Arini mentioned two of his biggest accomplishments. "My biggest general accomplishment was finding my own self-resiliency and inner peace. Whereas a bit more specifically, I feel that it was starting a student nonprofit with the University of Michigan."
Arinia is currently employed at DTE Energy in HR Workforce Development, a highly competitive position ideally suited to his top-notch leadership skills. 
Schoolcraft College's Center for Experiential Learning and Learning Support Services invites Schoolcraft students, alumni, faculty, and community members to attend the STEAMzSchoolcraft Student-Led Conference.
This event will take place in person in Waterman & VistaTech on Friday, March 31 from 8:30am – 4:00pm.
Please fill out the form below to register for the event at this link: https://forms.office.com/r/3gnmxsrbXe.
Registration is FREE and required. Registration may close once capacity is reached. Registration will officially close on 3/16/2023.
More information about event: https://www.schoolcraft.edu/cel/programs/steamzschoolcraft/