Baking it to the top
Culinary alumnus chef Lena Sareini excelling in Detroit
Since graduating from Schoolcraft's culinary program in 2013, chef Lena Sareini, has cranked up the heat in the industry.
The alumnus was given a Chef's greatest honor in 2018 when named a semi-finalist for the James Beard "Rising Star" and the winner of Eater's "Young Guns" award. Both of these accomplishments are remarkable considering they aim to recognize young culinary talents from underrepresented populations and were created in honor of pioneering chefs.
Sareini was a suitable candidate, given that she was under 30 years old and had been in the industry for five years or less per the nomination requirements. She was also chosen because she is as a diverse inspiration through her intentions to introduce more of the Lebanese culture via her food and by proving that women can succeed in fields recently dominated by men.
When asked about her background and what inspired her to become a chef, Sareini replied, "I spent a lot of time preparing food with my family. This factor combined with my love of art is what motivated me to enter the culinary arts. Today, food's purpose is no longer solely to survive. It's becoming more of an art to see what can be made more pleasing in appearance and taste. I want to continue expressing my roots through the dishes that I am preparing and introducing people to that."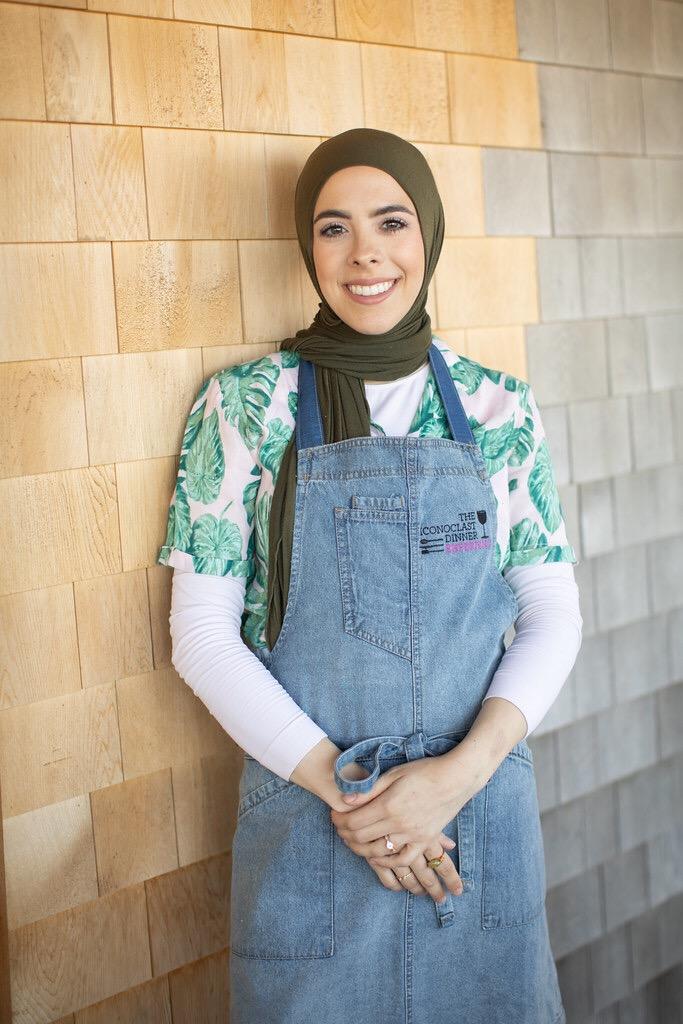 Sareini chose Schoolcraft for her culinary education because of its reputation, the number of Certified Master Chefs and Certified Master Bakers to learn from as well as its convenient tuition. During her time here, she also worked as an assistant to pastry teacher, chef Joeseph Decker, at our student-run restaurant American Harvest. It was there that she was given the opportunity to write the dessert menu and to practice her craft.
A few years later, Sareini applied to Selden's Standard of Detroit, and was hired after passing through 3 rounds of interviews with flying colors. Sareini continues to work at the 2015 and 2016 Restaurant of the Year as a pastry chef and is continuously adding her creative concoctions to their dessert menu.
"I would not be where I am today without my mentors at Schoolcraft and the opportunities for culinary students there," Sareini continued. "Chef Heather Moore (Certified Master Baker and Certified Executive Pastry chef) was an amazing female role model for me and events like Culinary Extravaganza taught me a lot."
Sareini does admit that even with her extensive education that she wishes she had taken the advice to set up a stage, or shadowing opportunity, to learn how a kitchen operates in a 'real' setting, such as when meal rushes come in and chefs have to work together to prepare multiple dishes at once.
"It was very shocking to see how busy it can get, but I learned how to manage these situations thanks to my culinary education and a lot of practice in the field," said Sareini.
Anyone interested in enjoying Sareini's work should make a reservation at Selden's Standard of Detroit, visit resy.com/cities/det/selden-standard.