Leading lady ocelots
National conference offers female students opportunity to enhance leadership skills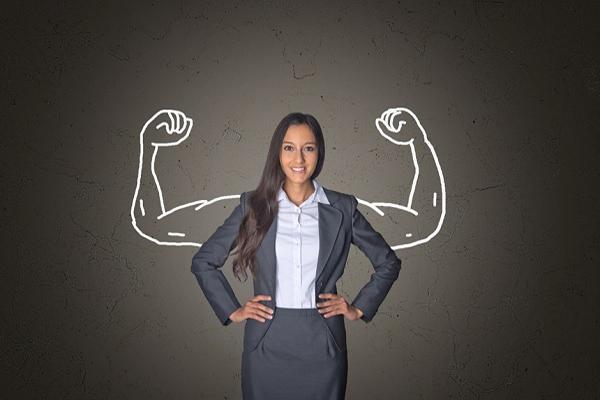 Are you a woman serious about creating a meaningful impact on campus, mobilizing your community and want to prepare yourself for personal and professional success after graduation? Consider attending the National Conference for College Women Student Leaders (NCCWSL) at the University of Maryland from May 27 to 30.
This two and a half-day conference provides female students an opportunity to develop leadership skills and educate themselves about the common challenges women face in today's workplace setting.
Student interested in attending should fill out an application in the Hinkle Center and learn more about this opportunity to go beyond Michigan borders and enhance leadership skills in any career.
"The goals of this event are to provide education surrounding gender bias as well as to empower young women as they strive to become leaders in our society," states Hinkle Center Resource Specialist, Rhonda Donovan. "The best part about this unique experience for students is that it's available at no cost to them at all."
Students must be in good academic standing and registered for the upcoming winter semester in order to apply for this opportunity by Jan. 30. In addition to completing a personal information and authorization form, applicants are required to submit a one-page essay describing their leadership skills and any contributions they make to Schoolcraft College and their community. Finally, applicants must apply for a scholarship through Livonia, Northville and Novi's American Association of University Women (AAUW) on the conference's website to evaluate what will be covered for bus transportation to the event by Feb. 7.
"Six students will be selected to attend this event," Donovan explained. "Typically, the American Association of University Women (AAUW) will pay at least partial for attendance and Schoolcraft will cover the rest, if necessary."
After applications are collected on the Jan. 30 deadline, students will be selected in February and then notified in March if they were chosen for attendance and a scholarship to cover their travel expenses. Students that are awarded a scholarship and selected to attend are required to participate in a presentation to either the American Association of University Women's local Livonia or Northville chapter at a later date. In addition, they must attend a mandatory meeting before the conference given they accept a scholarship to attend.
Once selected, students will depart May 26 and reside in the university's dorms for the duration of the event. During their time in Maryland, attendees will have the chance to network with speakers and other students, understand issues and policies the affect women in the workplace and to gain the confidence and skills necessary for being strong diverse leaders in any career.
In addition to these engaging events, attendees will also be given the chance to have some fun sightseeing in Washington D.C. before returning home.
Student Anna Cragel, who attended this conference in the past, reflected on her experience:
"I enjoyed the connections I made at this event the most and still stay in contact with the friends I made to continue learning and growing by watching them lead their own lives," states Cragel. "My favorite memory from attending the conference was being in the dorm after sessions and everyone discussing their ideas and takeaways. It was powerful to see so many dedicated young women with bright ideas for the future."
For more information or to obtain an application, Leading Lady Ocelots can visit the Hinkle Center or email Rhonda Donovan at [email protected].