One stitch at a time
Alumnus recognized by Crain's Detroit Business '20 in their Twenties'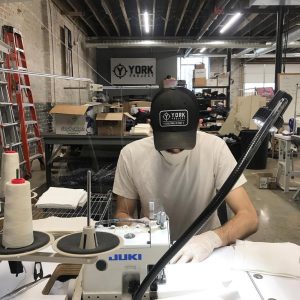 After it's humble beginning in a family basement, the York Project has come into its own.
The business, founded by 27-year-old Schoolcraft alumnus, Josh York, in 2012, quickly blossomed into something larger when he had the idea of helping those in need. Today, the York Project has earned accolades for its efforts, including its recent recognition in Crain's Detroit Business '20 in their Twenties.'
It all started when York stitched his last name into some maroon beanies and decided to sell them to friends. As profits began pouring in, York realized that he had the potential to make a difference. York decided to follow the example of 'TOMS,' by employing the one for one model that funded an essentials kit for every unit sold. Thus, the York Project was born and its founder started promoting it through his college band at shows. However, the project soon outgrew its birthplace and York moved his headquarters to Detroit in 2018.
By moving Detroit York was able to make his clothing in-house with the utmost quality and solely from American materials. York also employed women formerly involved with a Detroit homeless shelter to assist in sewing. He strived to gain brand recognition through the use of social media, especially Instagram, and by partnering with organizations such as Alternatives for Girls and Degage Ministry of Grand Rapids.
"We partnered with PB&J Outreach in 2013 and discovered there was a need for more than beanies. In response, we decided to extend our kits to include socks, toilet paper and more." York remarked. "PB&J visits a consistent field in Detroit to hand out food and at the end of their line, we hand out kits every third Saturday of the month with the help of volunteers."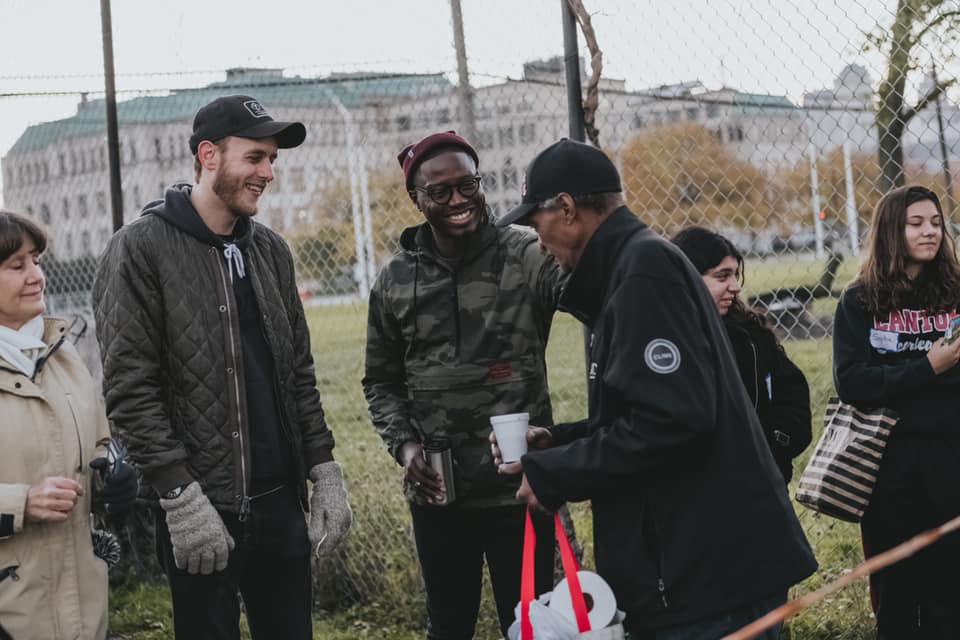 Currently during the COVID-19 pandemic, the York Project shifted its operation to its sister company, Soft Goods Detroit, and started producing personal protective equipment (PPE). This was made possible thanks to a $25,000 grant issued by Michigan to update their machinery.
"We currently produce about 6,000 items per week and have donated 3,000 more to the homeless in Michigan and New York," the alumnus explained.
All of the equipment manufactured by the York Project is intended to go to hospitals such as Henry Ford and Beaumont Health. However, York stressed that if there any small businesses who need these materials that they should contact them.
"Once the pandemic calms, our ultimate goal is to begin producing a wider variety of clothing on our own," York commented. "Our hope is to have this in place by Christmas."
When asked about his honor of '20 in their Twenties' by Crain's Detroit Business, York commented, "We consider ourselves very fortunate and honored to be recognized by Crain's. It really helps us to raise awareness about our mission and intentions."
For more information about the York Project and how to get involved, please visit yorkproject.com.