Law and order
Governor appoints psychology professor to Commission of Law Enforcement Standards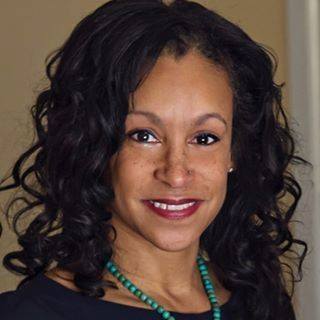 Governor Whitmer has recruited another member to The Michigan Commission of Law Enforcement Standards (MCOLES): Schoolcraft professor of Psychology and Department Chair, Dr. Lisa Jackson.
Previously a chairperson of the Ann Arbor Independent Community Police Oversight Commission, her new role in MCOLES will see her aid in creating safe and ethical training regiments to ensure that law enforcement is properly situated to protect and serve their community. However, safety isn't the only thing Jackson plans to bring to MCOLES. She also hopes to tackle issues from another point of view and explains her intentions saying,
"I expect to bring some diversity of thought. Having citizens on the board is new, I am among the first 3 to join MCOLES. I look at law enforcement standards from a different position than police chiefs, for example. I am also a police oversight professional, which means that transparency, accountability and engendering trust are priorities for me."
Jackson teaches Psychology at Schoolcraft and believes that her history in the field and understanding of the human mind will help with her time in MCOLES. Her technical background includes studying human thinking, emotion and behavior. Jackson's time as a researcher has led her to an analytical approach where she doesn't romanticize behavior, but relies on evidence and data to reach her conclusions. She gives fatigue as an example, explaining that officers rely on implicit bias when tired as seen here. To fix this, she recommends examining the time they have to sleep as well as looking into the rate of shift changes.
Jackson also hopes to expand training when it comes to handling individuals with autism, physical disabilities and who identify as transgender. She stresses this by commenting,
"Needless to say, the culpability of police officers is one thing, not injuring and traumatizing civilians in the first place is the best option," she asserts. "Officers need regular training on how to deal with neuro-atypical civilians, whether that includes autism spectrum disorder (ASD) or acute cognitive issues or others. Once every two years is not enough."
In regards to transgender individuals, Ann Arbor is in the process of creating policy for transgender, intersex and gender nonconforming people (TIGN). Jackson explains that this type of policy isn't very common, but uses Milwaukee as an example. The policy in this city includes addressing people based on their gender identity, rather than the name on their government ID, not challenging the person's gender ID, not disclosing it to arrestees, asking the person for a preference of gender of an officer to search them and placing arrested TIGN people in a jail area consistent with their gender identity.
In addition to these ideals, Jackson also believes that psychological safety for law enforcement officials is equally as important as their physical safety. She cites that more officers commit suicide than are killed in the line of duty. Bluehelp.org backs this statement up with at least 228 suicides reported in 2019 versus the reported 132 officers killed in the line of duty according to Karen Solomon, co-founder of Blue H.E.L.P in an interview with U.S. Today. Jackson aims to lower this number with proper support and training.
"The Ann Arbor community knows that our commission expects to represent their voice as we deal with oversight, and as we begin to reimagine what public safety and policing look like. People should know that I take their concerns with me to Lansing as I think about policing from a different perspective," Jackson promises. "However, I take Schoolcraft with me as well. Interactions with my students and with the Schoolcraft Police also influence my thinking."
She hopes to learn from Jerry Champagne, Dean of Public Safety Programs at Schoolcraft as well as Police Chief Steve Kaufman. For reasons like this, Jackson sees the inclusion of citizens on MCOLES as an absolute positive. She believes that citizens should have a say in how police officers work in their communities and that those officers are operating with safety at the forefront.
Making history as one of 3 newly appointed community members on MCOLES, Jackson has paved the way for more community members to have a say in how their communities are policed. Her contributions to the commission are eagerly awaited by the Ann Arbor and Schoolcraft College communities.
For more information on MCOLES, please visit: michigan.gov/mcoles/.