Back to school
Michigan Reconnect offers free community college tuition for residents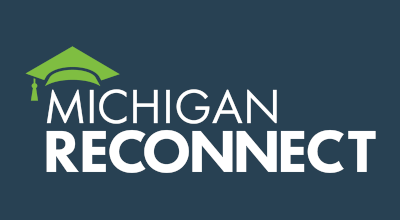 In a press conference held Feb. 2, Governor Whitmer unveiled a new scholarship program called Michigan Reconnect which aims to ensure Michiganders over the age of 25 can have access to free college with the goal of helping Michiganders integrate into the workforce. This conference revealed several details of the scholarship as well as information on how to apply.
"Today we are launching the $30 million Michigan Reconnect scholarship program which passed the legislature with bipartisan support and will help to connect thousands of Michiganders to good paying jobs while providing businesses with the talent that they need to grow in communities across our state." Whitmer explains.
According to the program, more than 4.1 million Michiganders will benefit from the scholarship, meaning they will be able to earn a tuition-free associate degree or skill certificate from their local community college. Whitmer refers to this as the largest effort in state history to ensure that Michiganders receive a college education.
Eligibility
The program has four requirements that must be met in order to be eligible for the program:
Be at least 25 years old when you apply
Have lived in Michigan for a year or more (U.S. citizens or eligible noncitizens)
Have a high school diploma or equivalent
Have not yet completed a college degree (associate or bachelor's)
Those who have previously completed a certification program, but have yet to obtain an associate degree, are eligible for this program so long as they meet the above requirements. Any individuals who meet the requirements and are currently enrolled in an associate degree program or an occupational certificate program may also apply for the scholarship.
"Just here in the capitol region, eligible program applicants include more than 92,000 residents right here in Ingham County, 34,000 in Shiawassee County, 30,000 in Clinton County, 46,000 in Eaton, 74,000 individuals in Jackson County and 23,000 in Hillsdale," stated State Representative Sarah Anthony during the Michigan Reconnect Program press conference Feb. 2. "Now it is my hope that every eligible Michigander will explore this historic opportunity."
To be considered a resident of Michigan, you must have maintained continuous residency for at least 12 months. Those who fall outside the eligibility requirements or are encouraged to submit their FAFSA.
Program benefits
Reconnect is a last-dollar scholarship program, this means Pell grant funds are applied to tuition and fees bills first, and Reconnect pays what was not covered. If and individual does not qualify for a Pell grant, Reconnect will pay the following in full:
In-district tuition
Mandatory fees (fees charged to all students per semester or per hour)
Contact hours (extra charges for certain courses and programs)
It should be noted the program does not cover all associated college fees. Fees for any out of district community colleges will not be covered and the bills will fall on the attendee to cover. In order to avoid this fee, check with the community college you plan to attend to see if you are considered in-district or out-of-district.
There are several other costs the Reconnect program does not cover and considered are the responsibility of student:
Application and graduation/commencement fees
Lab fees and course-specific fees
Fees not charged to all students (i.e., parking fees, fitness center, athletic fees, non-mandatory fees, etc.)
Textbooks and other course materials
The bipartisan legislation hopes to get more Michiganders ready for the evolving workforce. With 75 percent of Michigan jobs now requiring education beyond high school, it is imperative that residents across the state are given the opportunity to get a degree or certification.
For more information, please visit: https://www.michigan.gov/reconnect/.