Trust in the community
Board of Trustees sworn in, Gebhardt named Chair
Before the Jan. 27 Board of Trustees meeting, Joan A. Gebhardt, Brian Broderick and Terry Gilligan were sworn into the Schoolcraft College Board of Trustees (BOT) to begin serving their six-year terms. Broderick was issued the Oath of Office by Livonia Mayor Maureen Brosnan; Gebhardt by her grandson Lukas Gebhardt; and Gilligan by Patrick Devlin.
During the meeting, the 2021-22 officer positions were elected. Gebhardt took the role of chair, Broderick took the role of secretary and Gilligan took the role of treasurer. The other members of the Board of Trustees are Carol M. Strom (Vice Chair), Dillon E. Breen (Trustee), William P. Erwin (Trustee), and one vacant seat to be determined.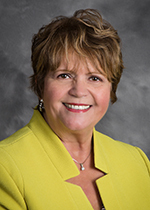 Joan A. Gebhardt
Gebhardt has a long history with the Schoolcraft community, dating back to 2007. She most recently served as Secretary of the Board, a position she held from 2017 until early 2021. Now she serves as chair, but she has also served on several other committees and action projects in addition to her role on the Board as seen on the Schoolcraft College website, Gebhardt is humbled to serve the Board and looks forward to working with President Cerny and the rest of the members.
"It is certainly of interest and timely that the Strategic Planning Committee is currently looking at our mission, values, goals and objectives." Gebhardt explains when asked about her mission statement for the Board. "I would hope that we will continue to strive for that equal access, transformational learning experience while keeping our tuition affordable."
Gebhardt is thankful for the vote of confidence given to her by supporters. This is an action she takes seriously and does not plan on letting them down. Because of this, she would also like to encourage stakeholders and community members to participate in the strategic planning process that will take place in late February into March. She believes that equality can only be obtained if everyone feels represented and wants everyone's voice to be heard.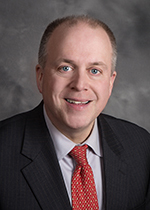 Brian Broderick
Broderick is a Schoolcraft veteran, beginning his tenure at the college in 1995, he served three six-year terms leading to 2015. Now he begins his fourth term as Secretary of the Board.
"We have an outstanding Board that works very well together as well as with President Cerny and his team," Broderick states. "We will continue to navigate the school through COVID-19 and hope to put our stamp on a strategic plan that will guide the college for the next several years. It is an exciting time to be involved with Schoolcraft. There is a lot going on and much to do!"
Broderick calls his mission statement similar to that of Schoolcraft itself: If there is something he can do as a trustee that will help the college maintain its status as a transformational place for education for all who enter, virtual or in person, he will do his best to accomplish as much because Broderick believes that his No. 1 goal is to serve students in the Schoolcraft community.
Broderick would also like to thank all who supported him in his election pursuits. He recognizes that the act of running for office during a pandemic is uncharted territory and is thankful for his family, friends and the community for supporting his campaign as well as Mayor Brosnan for swearing him in.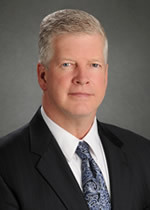 Terry Gilligan
Gilligan knows his industry well, beginning his tenure on the board in 2013 and now serves as Treasurer of the Board. Gilligan received his education at Henry Ford Community College, also graduating from Pipefitters Local 636 Apprenticeship School. Gilligan is a veteran of Pipefitters Local, having been involved for 29 years. He has climbed the ranks of the group over the past nine years with experience as financial secretary, business agent and president. Meanwhile, he also has history as a Trustee on the Joint Health Insurance Trust Fund, Joint Apprenticeship Training Committee as well as chairing the Political Action Committee for Local 636.
When asked what the Board has planned for the future, Gilligan had one thing in mind:
"To continue to strive to make changes that benefit the students that attend our college."
Gilligan's goals correlate with his mission statement which is to provide a current and cutting-edge education that is as affordable and accessible as possible.
The vote from Gilligan's supporters means a lot to him, and he ensures that Schoolcraft will remain a great place of higher learning in the community.
The primary goal of the Board of Trustees is to create policy for the Schoolcraft community in accordance with the Community College Act of 1966, which works to maintain an educational environment where students can pursue their place in the workforce. Each member is elected by the community to represent the college for a term of six years. The most recent election took place this past fall.
These are no newcomers to the community and have many connections inside the college and community at large. What they do next remains to be seen, but their passion and dedication to the success of Schoolcraft is evident from their past endeavors.
The Board of Trustees meet every month. For a full list of the time and dates meetings will be held for 2021, please visit: schoolcraft.edu/docs/default-source/docs—board-of-trustees/
To tune in to board meetings, please visit: schoolcraft.edu/about-schoolcraft/
For more information on Board of Trustees members, please visit: schoolcraft.edu/about-schoolcraft/
Photos courtesy of Schoolcraft College.