Dance like nobody's watching
Seventh annual Bollywood Bash to raises awareness for human trafficking survivors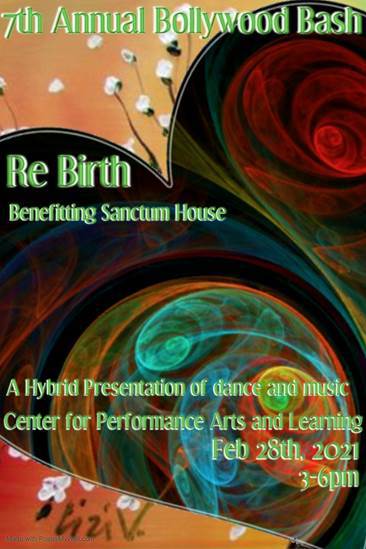 For seven years, Bollywood Bash has enhanced the Metro Detroit community by rehabilitating and raising awareness for survivors of human trafficking. On Feb. 28 from 3-6 p.m. that legacy continues at the Center for Performance Arts and Learning.
Dancers from all across the Detroit area will perform a variety of styles and genres for the audience's viewing pleasure. After paying the admission price of either $5, $10, $15 or a custom amount, spectators will be sent a link through email to an online stream the morning of the event to watch and support the artists.
The admission price and donations will go to Sanctum House, a home for human trafficking survivors with tools that will help residents with proper mental, physical and emotional care. Sanctum House offers a two-year program to combat addiction and trauma by teaching important life skills that lead to a happy, independent life. Any woman that is 18 or older can utilize the resources of this program.
Goals listed for Sanctum House residents:
Gain / regain emotional and psychological stability.
Improve, enhance and gain life skills.
Receive education toward personal goals and career opportunities.
Secure full-time employment during the program
Gain ability to contribute to future survivor's success through peer support.
Be involved in Community Outreach and Education
Graduate from 2-year program
Secure appropriate housing upon graduation
Maintain a relationship with Sanctum House.
Remain Drug Free
This year, the Hollywood Bash will be focusing on a theme of Re-Birth. A symbolic gesture for the women whose lives have been affected by human trafficking. This is an opportunity for them to reinvent their lives and show the adversity that they have overcome. This event will be family friendly and safe for children. Songs will be thematically appropriate with a maximum time limit of five minutes.
COVID has made it difficult for Sanctum House to operate. Despite this, they continue to shelter women who rely on their support even with reduced resources. Monetary donations go a long way for their program and anything that may be spared is humbly requested for their hard work.
Donate to Sanctum House at: https://www.paypal.com/donate/?hosted_button_id=7U9ZG3M5E9R34
For more information on Sanctum House, please visit: https://sanctumhouse.org/ or call 248-574-9373