Lead by example
Phi Theta Kappa honors Schoolcraft duo for academic excellence
Hard work pays off. In the case of two Schoolcraft Phi Theta Kappa members, it really does. Catreese Qualls and Joseph Ligenza, are the recipients of two prestigious academic scholarships.  Qualls has been selected as the 2021 Oberndorf Lifetime to Completion Scholar award and Ligenza has been chosen as a 2021 Coca-Cola Leaders of Promise Scholar. Both recipients will receive a $1,000 scholarship.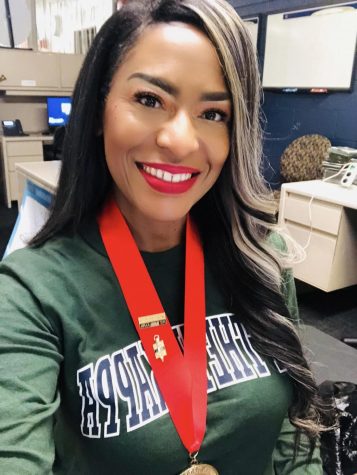 "I actually screamed out loud when I received the news that God is always on time and everything happens in divine order," explains Qualls. "I had recently reviewed my financial aid to find that I was at a deficit, and would possibly be further delayed due to an inability to take and pay for one of my classes. If there ever was a lifeline, this one was on point."
Named after co-founders of Medical Education Technologies Incorporated (METI) Lou and Rosemary Oberndorf, the scholarship aims to assist PTK students in receiving a fulfilling education. Lou Obendorf, who is a member of PTK and Board of Trustee member of the Foundation. Up to 15 Oberndorf Lifeline to Completion Scholarships are awarded annually, with scholars selected in both the fall and spring each year.
Qualls, who will soon complete her first degree as a first generation nontraditional student, does not take this award for granted. She has continued to receive her education while working multiple jobs, volunteering alongside a plethora of organizations serving underrepresented populations across the Metro Detroit Area, serving as several clubs mentors on campus and caring for her family as a mother of three. As a result  of the scholarship, Qualls will be able to complete her Associates, in preparation for a seamless transition into dual enrollment into the bachelor's of Social Work Program at Wayne State University.
Qualls believes she was chosen for this scholarship for several reasons. Namely due to her support and enrichment of the Schoolcraft community. Going above and beyond to lead by example. She works to make a difference and make the world a better place in the progress for those who don't have the same chance.
"I'm grateful for the opportunities I've received under the Leadership of Phi Theta Kappa CEO Dr. Lynn Tyncher Ladner, and thankful for the guidance of Dr. Blake Ellis, vice president of Student Engagement.," states Qualls. "Having them believe in me and with me to succeed has meant the world to me." 
Qualls is also grateful for professor John Poswalk, her first mentor at Schoolcraft as well as her advisors Todd Stowell and Larry Choraszewski along with the Student Activities Office (SAO) and PTK, calling the unwavering support and encouragement she has received an honor and a privilege which she does not take for granted. Her efforts are far from done and Qualls will continue to champion the causes she supports for years to come.
 Joseph Ligenza is one of 207 Phi Theta Kappa members who was granted the Coca-Cola Leaders of Promise Scholar award. The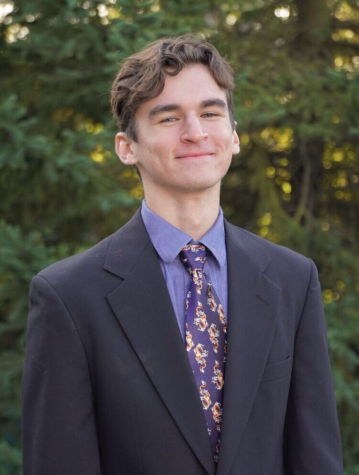 Coca-Cola Leaders of Promise Scholarship Program helps new Phi Theta Kappa members defray educational expenses while enrolled in associate degree programs. Scholars are encouraged to assume leadership roles by participating in Society programs and are selected based on scholastic achievement, community service and leadership potential. More than 900 applications were received. 
"When I first heard that I was receiving the scholarship, I felt extremely excited." Ligenza explained. "Being able to continue my studies while not having to worry as much about the financial aspect of it is incredible. I'm paying for my own school as much as possible so this definitely helps."
Ligenza believes it was his work ethic and drive that won him this scholarship, stating that doing well in class is something he sees as vitally important and because he holds himself to such a high standard, he can reach the goals he strives for.
"The Coca-Cola Leaders of Promise Scholarship provides me with a great opportunity to pursue my studies without having to worry about the financial aspect of school," states Ligenza. "I strive to be a financial advisor so I'm always looking to make every penny count!"
With such ambitious goals, Ligenza has his parents to thank for his sky-is-the-limit attitude. They inspire him to be the best version of himself and motivate him to be even better.
About Phi Theta Kappa
Phi Theta Kappa is the premier honor society recognizing the academic achievement of students at associate degree-granting colleges and helping them to grow as scholars and leaders. The Society is made up of more than 3.5 million members and nearly 1,300 chapters in 10 nations, with approximately 240,000 active members in the nation's colleges. Learn more at ptk.org.