More than just a gym
Schoolcraft's Fitness Center and Campus Recreation services offers up activities for every fitness level
Many things have changed since students have last stepped on campus. Chief among them being the large building that has been under construction by St. Joe's Sports Dome; it has now been completed and serves as the Mercy Elite Sports Center (ESC). As students continue to return to campus, things are slowly beginning to go back to normal, but there are still some new things to look out for.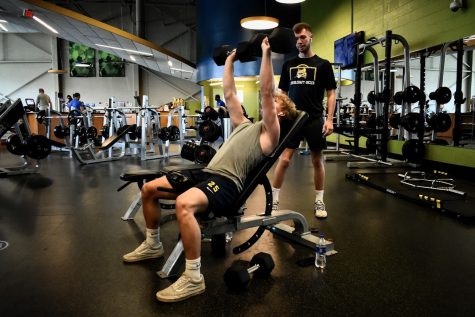 Schoolcraft College's Fitness Center has several new features and events planned for the upcoming semester just waiting for students, staff, faculty and community members to participate in.When asked what there was for students to do at the center, Director of Recreation Services Patty Donohue-Ebach stated that there's something for everyone. 
"We just really want people to know we're here, we're open and they should come over and check us out and get involved. FREE for all credit students – just have to enroll as a member to enjoy all the benefits!"
The Fitness Center offers a fully stocked free-weight area with total body strength and cardio equipment for any exercise needs, along with a walking track in the Mercy Elite Sport Center Building and full locker room and towel service.
The effects that COVID held over the safety of businesses and institutions resulted in the hours the center operated to be reduced so that students, staff and attendees could remain safe, but the Fitness Center is now back open seven days a week. Hours of operation are: Monday-Thursday, 7 a.m.-9 p.m., Fridays from 7 a.m.-6 p.m., Saturday & Sunday from 8 a.m.-1 p.m.
On top of this, several sport activities are available for visitors to participate in and lose that extra COVID weight.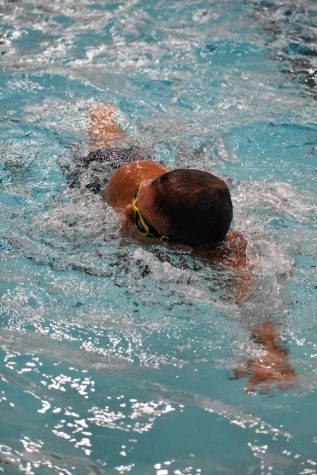 Open Lap Swim 
Need to practice that backstroke? Students can cool down by taking an open lap swim from 12-1 p.m. Monday through Friday. Free for Fitness Center members, credit students, PPL students, faculty and staff.  Other visitors can use the facility for just a $5 drop-in fee.
Racquetball and Wallyball
Need to practice that topspin? Visitors can reserve and rent a court for racquetball or wallyball games. Hours of operation are Monday through Thursday 7:30 a.m. to 9 p.m; Friday 7:30 a.m. to 6 p.m. and weekends 8:30 a.m. to 1 p.m. These services are free of charge for Fitness Center members credit students, faculty and staff every day until 3 p.m. and weekends. Contact the Fitness Center front desk to reserve your court. Drop-in charge of $5 per person for a 90 minute period for all others. 
Open Volleyball
Ready for a serve? Open volleyball is now available in the ESC so get out on those courts and at the following times: Monday, Wednesday, Friday 9-11:30 a.m., 12-2:30 p.m. Monday,Thursday 6:30-8:30 p.m. Credit students are free; all others must pay $5 per player for the 2.5 hour period.
Open Basketball
Get those bank shots from half-court! Open basketball is now available Monday and Thursday nights from 7-9:30 p.m. and Wednesdays and Fridays at 11:30 a.m.-1 p.m. in the main gym in the Physical Education building main gym. This service is for free for Fitness Center members and 
credit students. All others are required to pay a $5 drop-in fee.
Pickleball
How about the ever so popular game of Pickleball. Hours of operation are Monday through Friday 8 to 10 a.m., 10 a.m. to noon and noon to 2 p.m. A fee of $8 per player per two hour block is required to play. To reserve a court, contact the Fitness Center by 7 a.m.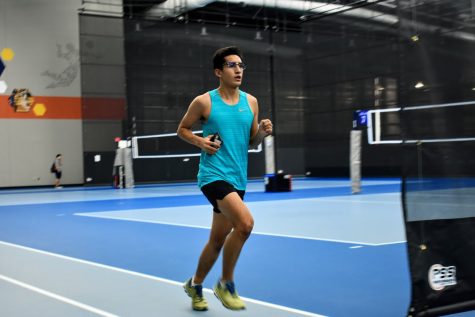 Running/Walking Track
Run for the hills! The track in the Sports Center is open all the hours that the Fitness Center is operational during, Visitors may go for a walk, jog, run or anything in between; all in a comfortable, temperature controlled environment, where seven laps around the track equals one mile.
"Everyone there is very friendly and very accepting to people of all walks of life," Accounting major Matt Karbownik states. "The equipment and other gear supplied at this facility is very good and worth using to get the best results for your workouts and definitely is worth getting a membership for." He also compliments the staff for keeping the facility and equipment sanitary with all the proper care needed. He cites this as a reason why a membership at the center is very valuable and worthwhile.
That's not where the fun stops either. 
Look out for special events hosted by the Fitness Center throughout the semester.  One such event is "Fitness Center After Hours" which will be held  Sept. 30 from 8-10 p.m. For a $5 entrance fee, visitors will have opportunities to enjoy refreshments, an open fitness floor, volleyball, dodgeball, basketball, wallyball, and a raffle. Not only is this a perfect return to campus, but attendees may meet up with their friends or meet new ones to create some memories.
The Schoolcraft Fitness Center provides the perfect habitat for Ocelots to roam in their free time. There are many activities to pursue and things to see. Whether waiting for a class to begin, or looking to blow off steam, the Schoolcraft Fitness Center is the perfect place to be.
For more information, visit the Fitness Center website at https://home.schoolcraft.edu/fitnesscenter, call at 734-462-4348, or email at [email protected].