Pair of Ocelots take home Player of the Week Awards
Parrish and Cornelius earn MCCAA Eastern Conference Basketball honors for week of Dec. 6
The week of Dec. 6 was a big week for the Ocelots Men's and Womens Basketball teams as both teams excelled versus their opponents. As a result, two players claimed MCCAA Player of the week awards to show for their efforts.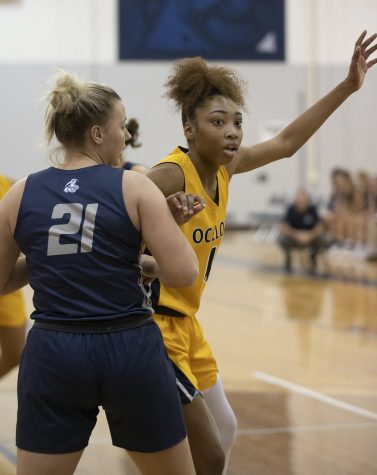 Freshman forward Evangelina Parrish (Ypsilanti, MI/Ypsilanti) has been tabbed as the MCCAA Eastern Conference Women's Basketball Player. Parrish had 14 points, 14 rebounds and two assists in the Ocelots upset of #18 – Bryant & Stratton (OH) College last week. 
On the Men's side, Freshman guard Keionte Cornelius (Flint, MI/Spring (TX)) wins his second MCCAA Eastern Conference Men's Basketball Player of the Week Award. He previously won the honors in Nov. Cornelius had 41 points, five assists, four rebounds in the Ocelots game against Northwood University JV on Dec. 1.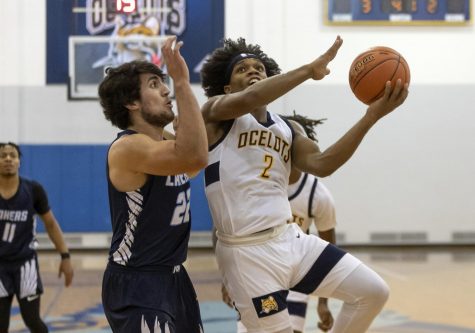 Cornelius has had three 40 plus point games this season and is the leading scorer in MCCAA Division II with 268 and leads the division with points per game (26.8), FG (93-212) and in 3PT (30-74). He is second in minutes played (399), FT (52-62) and third in assists with (51) as of Dec. 21.
Cornelius is currently ranked first in the nation for individual stats for NJCAA Division II Men's Basketball for points per game (26.8) and third for minutes per game (39.9) and sixth in points (268).
Next home game for the Ocleots will be Jan. 8 vs. Delta College. Women tipoff at 1 p.m. followed by the Men's at 3 p.m. at the Schoolcraft Physical Education Building.