To Serve and Protect
SCPD provides tips on how to stay safe on campus
When entrusting authorities with personal safety around campuses and schools, it is important to know that this is a responsibility they commit to with resounding care. Every year, lives are lost and injuries occur in academic settings due to the actions of active shooters or others with dangerous intent. After the recent shooting at Oxford high school, what may have felt like something that couldn't personally happen has now become too close to home for many Michiganders. The Schoolcraft College Police Department has recognized this potential danger by reviewing some of their protocols.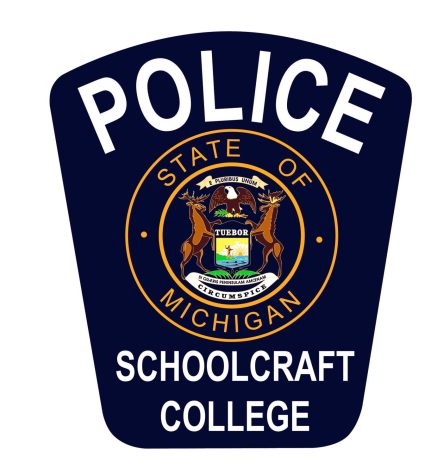 "Here at Schoolcraft, we're extremely proactive," said Chief of Police Mark Engstrom."Every tragedy is an unfortunate opportunity to review the measures we have in place and ensure we are at the forefront of industry best practices. The tragedy at Oxford has caused us to take a much more proactive role in meeting with our community to discuss safety procedures."
In line with these thoughts, the first step to keeping a safecampus is preventing tragedy before it happens. SC Aware is tailor-made for this. The website serves to provide students, faculty and staff an outlet for potential concerns they may have on campus. This can include academic and health troubles, but also extends to safety concerns. Reports can be sent anonymously, but providing contact information is recommended. Any information given will be reviewed and the staff assigned to the report may follow up with further questions.
"College and university campuses continue to remain extremely safe, overall, and Schoolcraft College is no exception," Engstrom said. "The College has invested a great deal of resources toward ensuring your safety. We have over 800 cameras on campus, five technicians that monitor our safety systems, and 23 sworn police officers protecting our three campuses 24/7/365."
Engstrom believes that this preparation contributes to the overall safety of the campus. Another step in promoting safety according to Engstrom is for people on campus to have the Campus Police phone number (734-462-4424) at the ready. While 911 should be used in the case of an emergency, Campus Police will investigate any other issues when called.
"Schoolcraft College has gone to great measures to ensure the safety of students, staff, faculty and visitors," said Engstrom.
"First, we have a fully-certified police department. They are also certified Medical First Responders. Our average response time is around one minute so whatever the situation is, we're going to get there quickly. Most of our officers are retired from local police departments, too. That means we have over 600 years of combined, real-world, police experience."
Sometimes, paying attention and being in control is all it takes to prevent a tragedy. According to Engstrom, staying calm goes a long way in staying protected.
"A great example is walking in parking lots, particularly for females and particularly at night. Our parking lots at the College are extremely safe and we even offer safety escorts if you call us." he notes that thieves generally look for crimes of opportunity and a person focused on their phone while looking down is much more likely to be a target because they wont react in time and are less likely to identify the thief when prompted. A person walking with their head up, confidently with their keys in hand, has a much greater likelihood of being passed up by any potential would-be thieves. Those who are aware of their surroundings and are trusting of their instincts should report anything that seems odd, out of place, or dangerous to keep themselves and others safe.
"We are also one of only a handful of colleges/universities in the United States to have an Intelligence Operations Center run by 5 technicians." said Engstrom. "These technicians operate complex security measures that include: dispatching, a global access control/lock-down system, an emergency paging system, monitoring over 800 cameras across our campuses, as well as real-time social media monitoring for potential threats."
Another resource people on campus can take advantage of is the Campus Police webpage under the Schoolcraft website. Information on the department itself can be found as well as topics such as how to avoid parking tickets, what to do in a variety of emergencies, a link to SC Aware and a six minute video on the concept of "Run. Hide. Fight," which are the instructional steps to take in the event of an active assailant situation. The emphasis on this website is that.
"The time to think about what to do in an emergency is not IN the emergency." Being cautious and reviewing the available resources, students and others on campus put themselves in a much safer position to make intelligent choices in the event of an emergency occurring on campus, but these concepts are applicable off-campus as well.
"Our students are an important part of our overall campus community," said Engstrom. "By being proactive about your own safety and reporting any suspicious activity, you contribute greatly to the overall safety of our community."
Engstrom wants students to know that Campus Police aim to keep Schoolcraft safe. With officers committed to the concept of community policing, all someone with questions, comments or concerns needs to do is reach out for more information.
You can reach the Schoolcraft College Police Department at 734-462-4424 or on campus dial extension 4424 directly from any campus phone.