Building a better community
Angela Jaafar joins Schoolcraft Board of Trustees
With four years of experience on the Northville Board of Education, Angela Jaafar has joined the ranks of the Schoolcraft Board of Trustees starting Jan. 25 where she will be sworn in to her role.. 
Jaafar's career history lies in marketing and sales as she runs her own real estate business selling homes, as well as working with developers on new home markets for community development as a real estate agent at Re/Max Leading Edge. In the past, she has worked with automotive suppliers on event management, logistics, budgets and training throughout North America, expanding her scope of knowledge.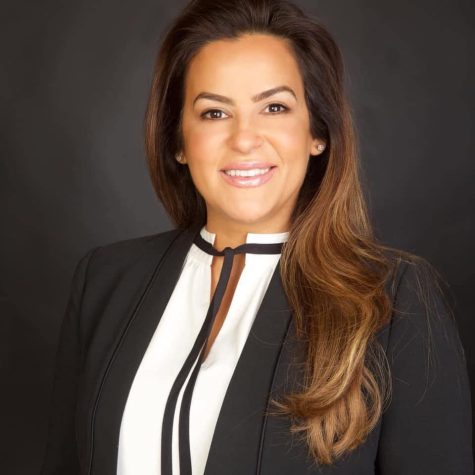 "I value life skills and options of pathways for different learners and for people who learn differently," said Jaafar. "I believe that learning is a lifelong journey that should be built upon continuously throughout one's life and career. I have worked with the skilled trades, I have worked with homeowners at the grassroots level and I have served the public by developing visions and goals to suit the needs of our communities in schools."
She is a Michigan native with a deep love of the public education system. A married mom of five, she balances these different aspects of her life with her love of learning, cooking, baking and spending time with family. 
The diverse curriculum and options for students and adults drew her into the community. With facilities such as engineering, medical, law enforcement, culinary and beyond, she sees the campus as a sterling opportunity for enterprising students to find their path.
"I think there is an opportunity at the community college level to utilize hands-on learning and activate the workforce," said Jaafar. "Also, helping students to utilize resources such as early college and dual enrollment opportunities can give our high school students a leading edge in their educational goals and higher education."
She hopes to leverage programs within Schoolcraft to yield a positive impact on the state and local communities and looks forward to expanding the story of Schoolcraft and all it has to offer. She expects the community to be amazed at the state-of-the-art facilities that the college has to offer.
Carol Strom and Brett Geirak have also been re-elected for six more years on the Board of Trustees.
The Schoolcraft College Board of Trustees meets inside the Jeffress Center, room JC 228, at 18600 Haggerty Road, once a month on Wednesdays at 7 p.m. 
For a complete schedule of their meetings, visit https://www.schoolcraft.edu/about/board-of-trustees/board-of-trustees-meetings/.