Have some humble pie
Alumnus, Reva Constantine-Smith, reflects on her culinary journey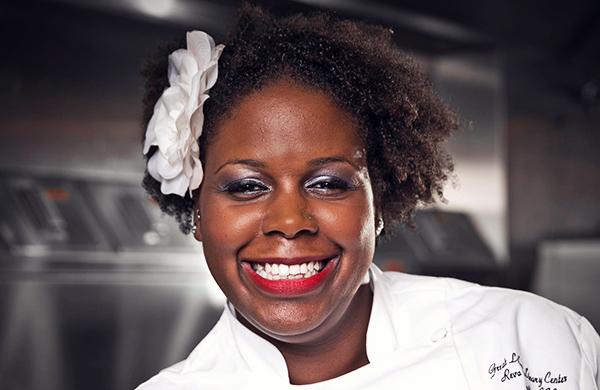 Since her graduation in 2000, Reva Constantine-Smith has never forgotten her own slice of humble pie, beginning that would ultimately lead to her becoming an executive chef at Great Lakes Culinary Center in Southfield.
"Growing up, I spent most of my time with my mom," 40-yearold alumnus, Reva Constantine-Smith states. "She was an excellent cook and I always loved being in the kitchen learning from her and watching the Food Network channel with together."
With her memorable upbringing at home, transferring to a second-high school and attending a vocational school with a culinary program, Constantine-Smith began to dream of a career as a chef and began searching for where she was to earn her education.
Similar to many culina
ry professionals born from Schoolcraft College, she was attracted to its reputation of having multiple Master Chefs and the multitude of scholarships available to incoming students. According to Constantine-Smith, the small class sizes and layout of the former Waterman Wing allowed for a great sense of camaraderie within the student body, especially since everyone knew one another. Through instructors such as Kevin Gawronski and Sylvia Hayes, Constantine-Smith learned the foundational skills necessary to succeed in her position today as an executive chef at the Great Lakes Culinary Center in Southfield.
"Back then, it was just the Waterman Wing. VisTaTech hadn't been added to the building yet, so the classes were small and the layout was open," Constantine-Smith explained. "There was a great sense of camaraderie because we all knew of each other in some way. Even today, there's still this extensive network at the school and you always feel like you're part of the family."
Those interested in sampling some of Constantine-Smith's creations or participating in her team's unique events should consider visiting the Great Lakes Culinary Center, located at 24101 W. Nine Mile in Southfield, Mich.