Setting the example
Loving, McLean to receive League of Excellence award
Schoolcraft College is an extraordinary institution composed of dedicated and talented faculty, all committed to providing the best standard of teaching. It goes without saying that such an example should not go without recognition. This is precisely why the League of Innovations allows each community college in the nation to nominate 2 deserving, full-time faculty members that have been off probation for a minimum of three years and have made a significant difference in their students' lives for the League of Excellence award.
This year's nominees were Chef Shawn Loving from Culinary Arts and Welding's Coley
McLean. Both will be honored, at the annual Innovations Conference to be held online March 1-4 which will take place virtually.
Student to Master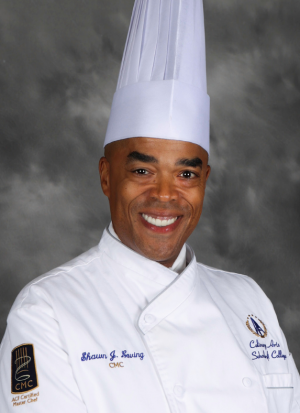 Although many know Chef Shawn Loving as the Department Chair for Culinary Arts, his time at Schoolcraft College extends much further than his professional role. In fact, Loving obtained his degree in the culinary arts from Schoolcraft before becoming a full-time faculty member in 2005. In addition, Loving also became 1 of 68 nationwide Certified Master Chefs (CMC) while teaching here and has earned several awards for his talents from the American Culinary Federation (ACF) over the years.
Chief Academic Officer, Stacy Whiddon, offered the following praise and accolades regarding Loving:
"The most admirable characteristic for Chef Shawn Loving is one that the college observed when he was in the process of becoming a Certified Master Chef. This process entailed a lot of challenges among nationwide chefs that examined his prowess and every step of the way he looked for how to involve students, so that they could also learn while gaining once in a lifetime experience working side by side with him and these chefs."
In addition to his endeavors at the college, Loving also worked as a chef for the following organizations: the Disney Corporation, the 2008 Summer Olympics basketball team when competing in China, executive chef for the FIBA World Championship in Turkey and Spain in 2010 and 2015, respectively. Best of all, Loving also supervised culinary operations in the NBA "bubble" this past summer. On Jan. 15, Loving departed from the college to become the Executive Chef for the Detroit Athletic Club while still maintaining his connection to the college as an industry consultant.
Melding education and tradesmanship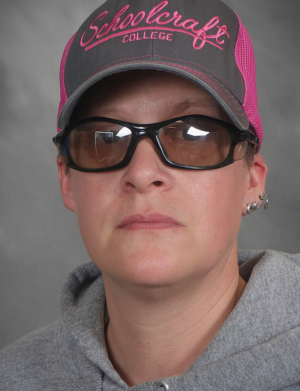 For assistant professor of Welding, Coley McLean, the story begins with the path less taken, one of which had many turns as she moved from place to place due to her father's job. In her youth, McLean describes herself as having been in trouble frequently and soon found herself in danger of failing to graduate from high school. This led her to having to partake in what is known as an "afterschool special" to replace some credits needed to obtain her diploma. At that time, McLean was living in Idaho and her instructor saw her talent for welding. Unfortunately, her path was disrupted once more as she had to relocate to Rochester, but luckily for Schoolcraft College her talent came with her. It was only a matter of time until she began purchasing her own equipment at the age of 15 and opened a shop in Detroit in her 20s. Her longtime desire to be a technician or teacher's aide is what brought her first to Washtenaw Community College and then to the Ocelot den.
"I felt coming here would be a good opportunity to reinvent how welding is taught because I felt stifled where I originally was," she commented. "Today, I can teach various techniques, try new things and fail/succeed at them comfortably. My goal is to pass that mindset on to students because that's when real learning happens."
McLean further explained that besides her students, the administration and faculty are next on the list for what she enjoys about being at the college due to the supportive and familial type of rapport that facilitates collaboration, diversity and the common desire for students to be successful in the field. With respect to what the League of Excellence nominations means for her, she offers this concluding statement:
"Given my background, I have two vastly different perspectives. On one hand, it means a lot to be recognized this way since my academic background was less than stellar until I found my trade. Yet, it's humorous to me to be patted on the back for what I consider as simply doing my job. Having the opportunity to spend every day passing my craft on to students that want to learn is the greatest reward I could ever have."
Congratulations once again to this year's nominees. For more information about the League of Excellence and its awarding organization, please visit league.org/excellence.
Photos courtesy of Schoolcraft College