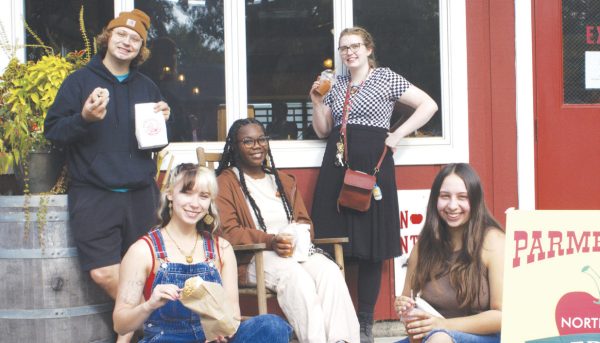 With billions of movie-goers flocking to the theaters, the business has been notably booming this summer season. 
This boom may be partly due to some specific movies that were especially publicized and pushed on social media (not hinting at any movies in particular), but nonetheless there is still something nostalgic about simply going to the movies. 
Some films that were showing this season were a little controversial, and some were collectively agreed to just be really good. However, some summer films that were shown years or decades ago left an impression on the theaters and the viewers, and are our all time favorites to this day. 
From a seemingly childish name and based on a 1973 Stephen King short story, The 2023 Boogeyman is anything but naive and innocent. Most fittingly in the horror/ mystery category of movies, The Boogeyman features two sisters intensely grieving the loss of their mother along with their emotionally unavailable father who is a therapist. An oddly desperate patient visits the father, to then leave behind a terrifying supernatural entity which prays and feeds on the suffering of families. The film utilizes relatively simplistic tactics compared to current methods of terrors to scare the characters in the movie, but also the viewers. After watching this movie, you will continue to see those red eyes in dark spaces. 
A cheesy 80's movie and an all time classic, Bill and Ted's Excellent Adventure was released in 1989 and falls into the comedy/adventure category. Starring Alex Winter and Keanu Reeves we follow two radical teens, Bill and Ted respectively, as they desperately try to pass their history final. If they fail, the band geeks never write the song that will bring about world peace. So grab some popcorn and some friends to enjoy a good laugh with wacky time travel shenanigans. And in the spirit of Bill and Ted don't forget to be excellent to each other and party on dudes! 
Day gone wrong, movie gone right! The 2019 "classic" film, Turkey Drop, brings a smile to your face, but not a turkey to the table. The movie follows Olivia Holt's character, Lucy, throughout the worst Thanksgiving Day of her life. The twists and turns take the turkey-filled day to another level. This movie will remind you of everything that can go wrong this holiday season… or everything that can go right. 
Spider-Man: Across the Spider-Verse was released on June 2, 2023. The movie features the Marvel Comics character Miles Morales as Spider-Man. In the film, Miles goes on an adventure with Gwen Stacy who is Spider- Woman across the multiverse where he meets a team of Spider-People known as the Spider-Society, led by Miguel O'Hara, who is Spider-Man in 2099. A conflict arises between Miles and Miguel over handling the main villain Spot. 
Put on your best pink outfit and grab your keys. Barbie is finally in theaters! Unlike your favorite childhood Barbie movies, this is a live action film. This new 2023 summer hit has pulled in nearly 1.5 billion dollars! If you haven't already, head to your nearest theater to follow Barbie as she navigates what it means to be a woman in today's society!