Sweet 16
Schoolcraft ranks in top 16 for online community colleges in Michigan
The Guide to Online Schools (GOS) released the 2020 Best Online Community Colleges in Michigan list in May, and Schoolcraft was in their rankings.
Competing against 31 other community colleges in the state, Schoolcraft sits in the 16th slot on the list.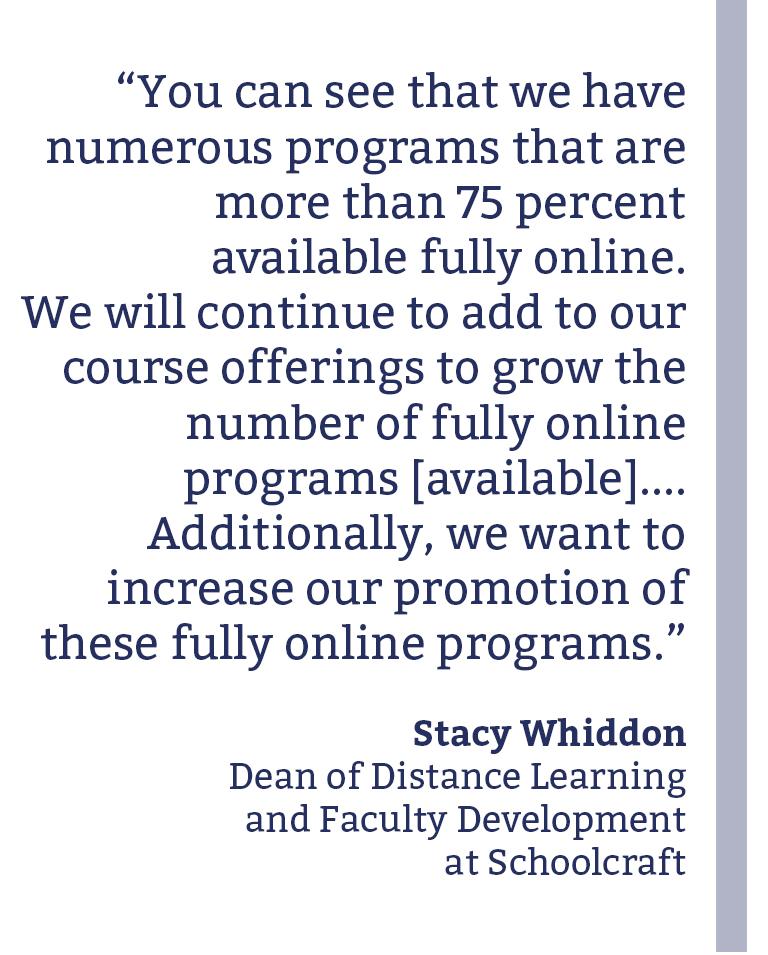 The metrics used by GOS included data regarding several important factors: retention rate, graduation rate, percentage of online enrollment, tuition costs, and the number of online associate degrees and certifications offered.
Another criterion considered was the ability to complete degrees fully online, meaning any courses taken toward a degree or certification required less than two weeks of inperson instruction. The data used to calculate the rankings was collected from accreditation agencies like the Higher Learning Commission and the National Center for Education Statistics.
Only colleges that scored 70 percent or higher were included in any of their rankings and the community colleges need to be regionally accredited and offer at least one fully online associate degree. Currently, Schoolcraft offers 9 associate degrees and 4 different certifications online under their criteria. Most of the degrees available are related to business or general education at the moment, but one can expect that to change as colleges continue to enhance their online programming.
"You can see that we have numerous programs that are more than 75 percent available fully online. We will continue to add to our course offerings to grow the number of fully online programs [available]," stated Stacy Whiddon, Dean of Distance Learning and Faculty Development at Schoolcraft. "Additionally, we want to increase our promotion of these fully online programs."
While many colleges and universities around the country offered online classes before the pandemic, anyone attending college during the winter in Michigan experienced baptism by fire into the world of online education.
Even though this may have been some students' first experience with online courses, the trend of people taking online or remote classes was already on the rise for the last decade without a pandemic forcing people to use the platform. With the fall fast approaching and the pandemic still prevalent throughout the country, one can conclude that online learning will be important for those still working toward a degree.
"Nationally, online course enrollment had steadily risen for many years, however, it has now become relatively stationary. In general, the supply seems to be meeting the demand for the online course format. About 1/3 of all undergraduate students are enrolled in at least one online course," explained Whiddon. "Online education opportunities will continue to expand in higher education. I think you will see greater creativity in how online courses are designed and what the student experience will be. However, we know that having a variety of course formats is important to meet the needs of all learners."
To view the rankings and for more details regarding how an institution is ranked, visit guidetoonlineschools.com/best-online-community-colleges/michigan.
For more information regarding the Guide to Online School and their mission, visit guidetoonlineschools.com/about.