What to expect in start of 2018
By Alexandra Lachine, 

Arts and Entertainment Editor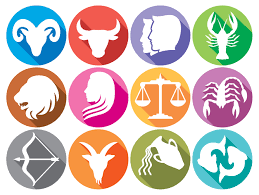 Aquarius (Jan. 20-Feb. 19): With Sol, Luna and Venus coexisting in your sector at the start of the new year, expect peace and harmony in your life's affairs. 
Pisces (Feb. 20-March 20): As the ruler of your sign, alignment with Neptune is sure to help you act upon inspiration, following your dreams and your psychic receptivity to others.
Aries (March 21-April 20): Uranus in the new year will bring yourself forward in ways to create revolution with new, innovative ways and means. 
Taurus (April 21-May 20): There is no better time than now to pursue new employment in an area that interests you. Keep a strong salary in mind when deciding.
Gemini (May 21-June 20): 2018 is the year to buckle down and begin thinking about your goals in life. It's time for disciplined action with regards to pursuing security for yourself and the life you wish to lead. 
Cancer (June 21- July 22): It's a new year which means it's time for subtle changes. Consider a new wardrobe or fresh new hairstyle.
Leo (July 23-Aug. 22): You are wise as ever, dear Leo, and someone very close to you requires sound advice. Help them find the correct path to follow.  
Virgo (Aug. 23-Sept. 22): Do not allow the disruption of the now passed holiday season throw you off course. Time to get back to the grind and work for the vision. 
Libra (Sept. 23-Oct. 22): This is the perfect time to meet new people and build new networks in the process. This will help strengthen your professional profile for months to come. 
Scorpio (Oct. 23-Nov. 22): Jupiter and Mars joined in your sector will bring you great confidence and strength in the start of 2018. Use this to actualize the goals you have set for yourself in the coming year.  
Sagittarius (Nov. 23-Dec. 21): There is a whole year of possibilities ahead for you, so capitalize on each opportunity you have to make things work in your favor. 
Capricorn (Dec. 22-Jan. 19): The union of Pluto, Mercury and Saturn in your sector is not a very happy one. This is the likely cause of your unusual feelings of stress and fatigue during what should be an energized start to the new year.